Configure Workflow and Defaults
When you jump into the Board View, you'll see a Kanban type approach to managing your project workflow. What the heck does Kanban mean? It's a type of project management approach that allows you to visualize and update the status of all your projects in one place; in real time. Our status title defaults are:
Not Started
Next Up
In Progress
Ready for Review
Complete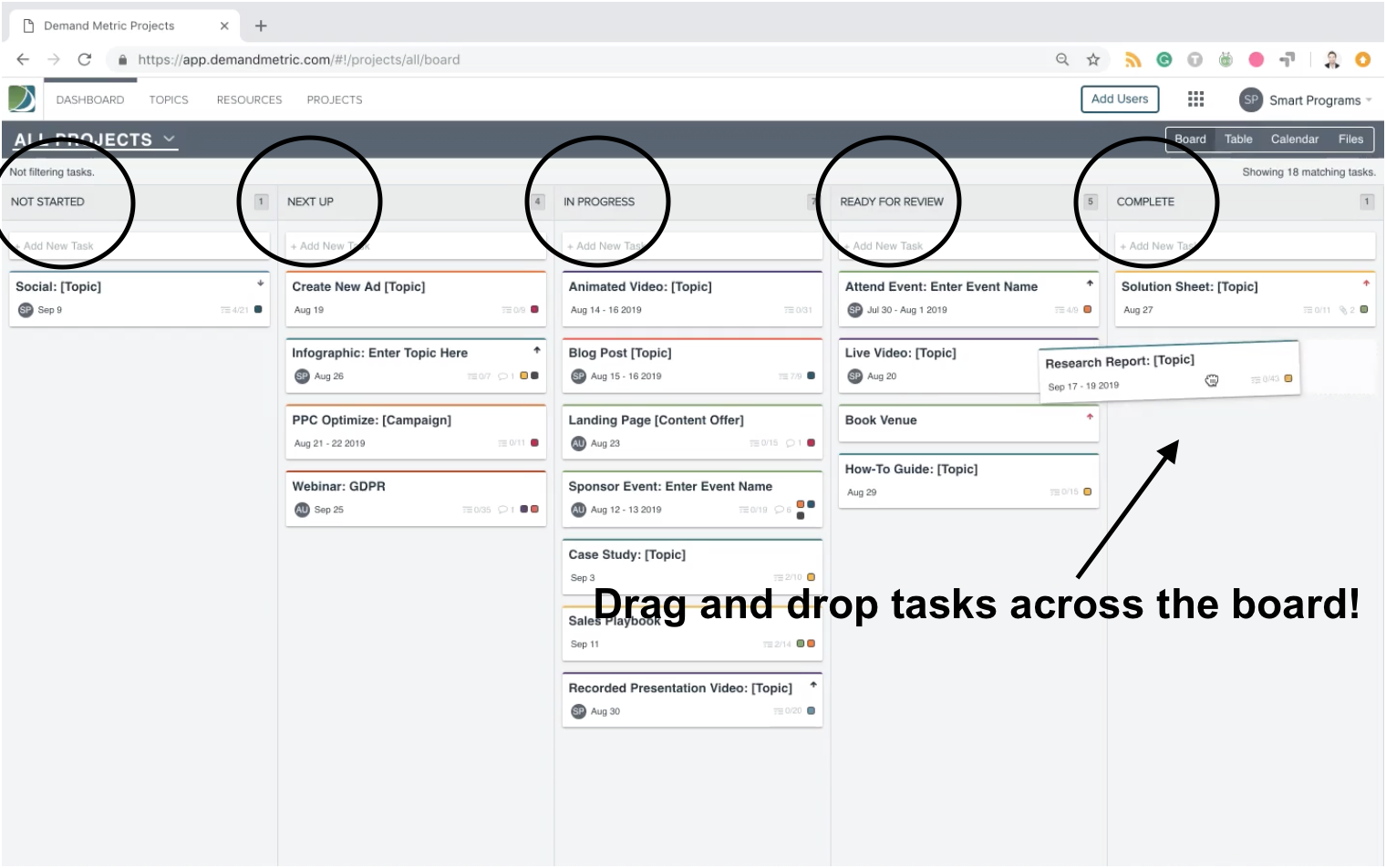 That being said, if you'd like to customize your status titles, you can do that!
Simply click on Smart Programs at the top right hand corner, and a drop-down menu will appear. If you click on Account Settings, you'll see our default settings for the status titles. From here, you can simply type in a new title that works better for you and your team.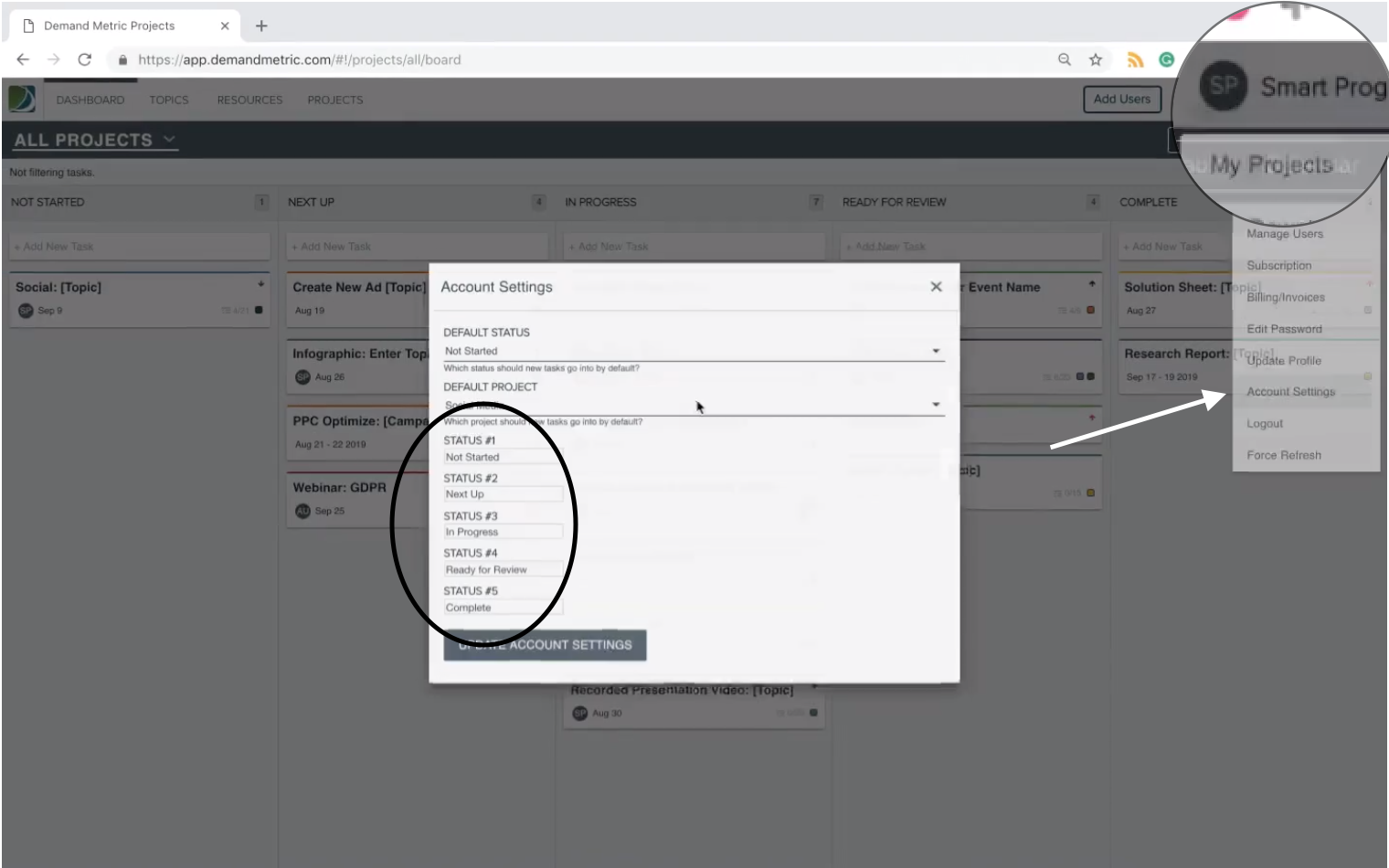 Project data doesn't just have to live in the app - learn how to export project data.