What are Smart Projects?
Demand Metric is the only project management app that has processes, tools, and templates built right into the app ready for you and your team to start executing.
It all starts with the Board View, which is our member's favorite. It mimics Kanban boards that are used in agile marketing management. All the steps required to complete a project are represented by numbered task cards. Anyone on your team can see at a glance what's being worked on, what needs to be reviewed and what's been completed. No more need for time consuming project status meetings.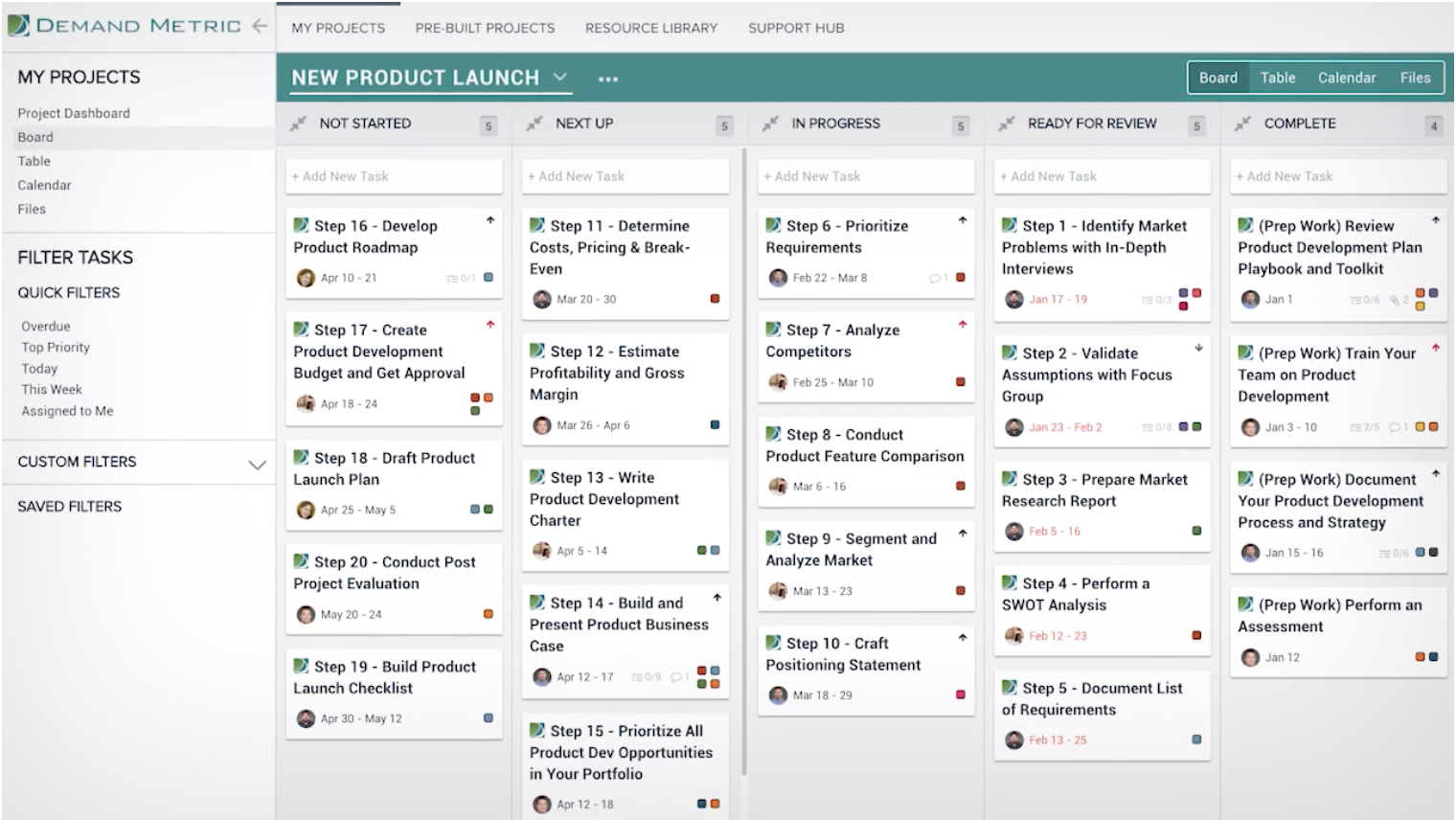 Each step opens in one click to reveal the details of that step, such as, who the owner is, when the work is scheduled, which to do tasks need to be worked on and most important, the Demand Metric tool or template to complete that step.
To keep all project work together in one place, you have the file area, where you can upload, store, and organize files by project. They can be accessed anytime by a project member avoiding unnecessary delays or version issues.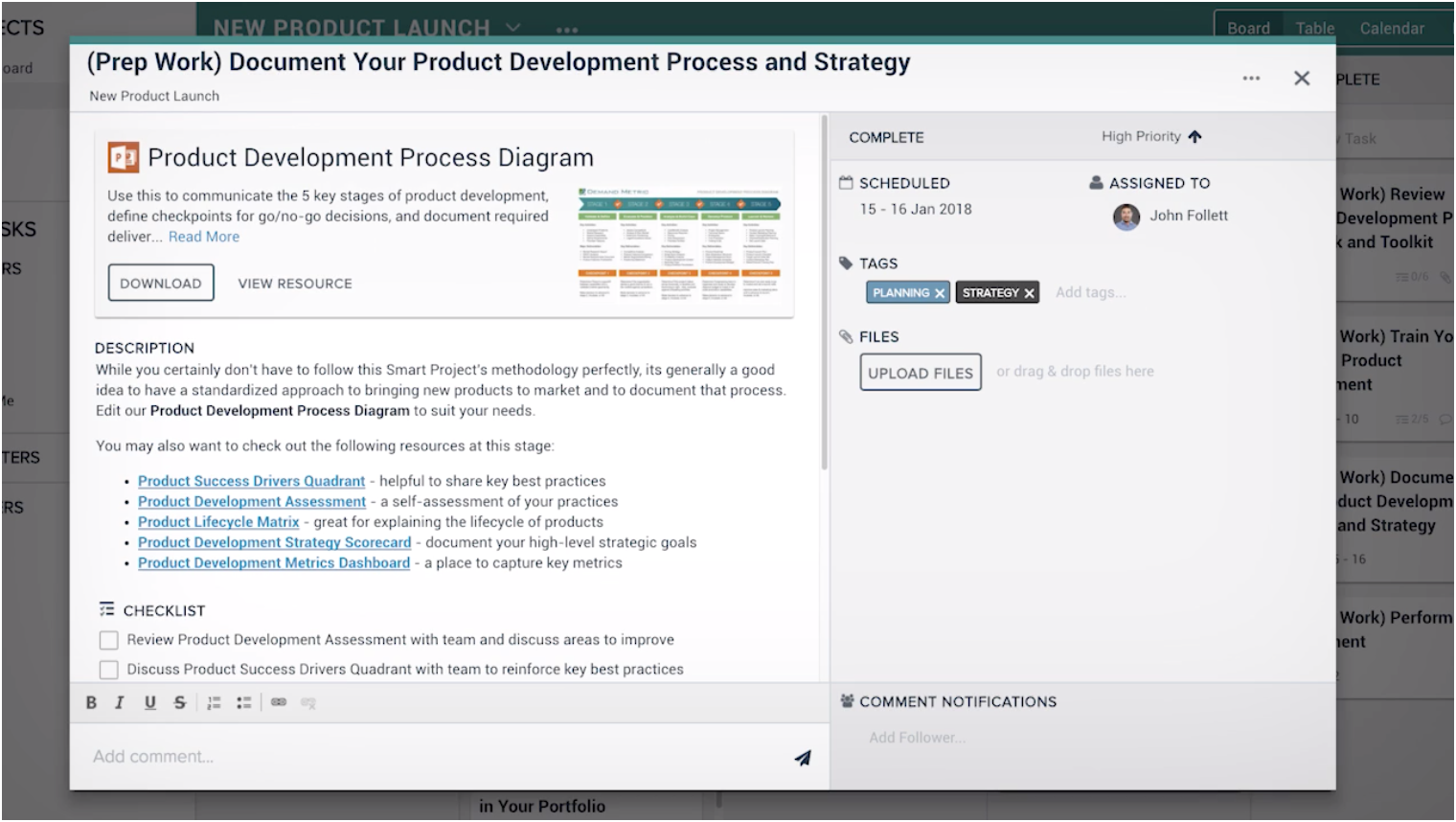 You can also view and work your project using the Table View. Many members tell us it's useful to use this view when they're first setting up a project. Hover over the tags to learn details about each item or click and the full step will display. By clicking on the column titles, it's so easy to sort the Table View, getting you to the information you need.
Another way to drill down on specific info is the filter. You can use the standard filters that are available or create your own view of the project's task data. Once you save your filter, you can go back to that view with a simple click. Filtering is available on all views.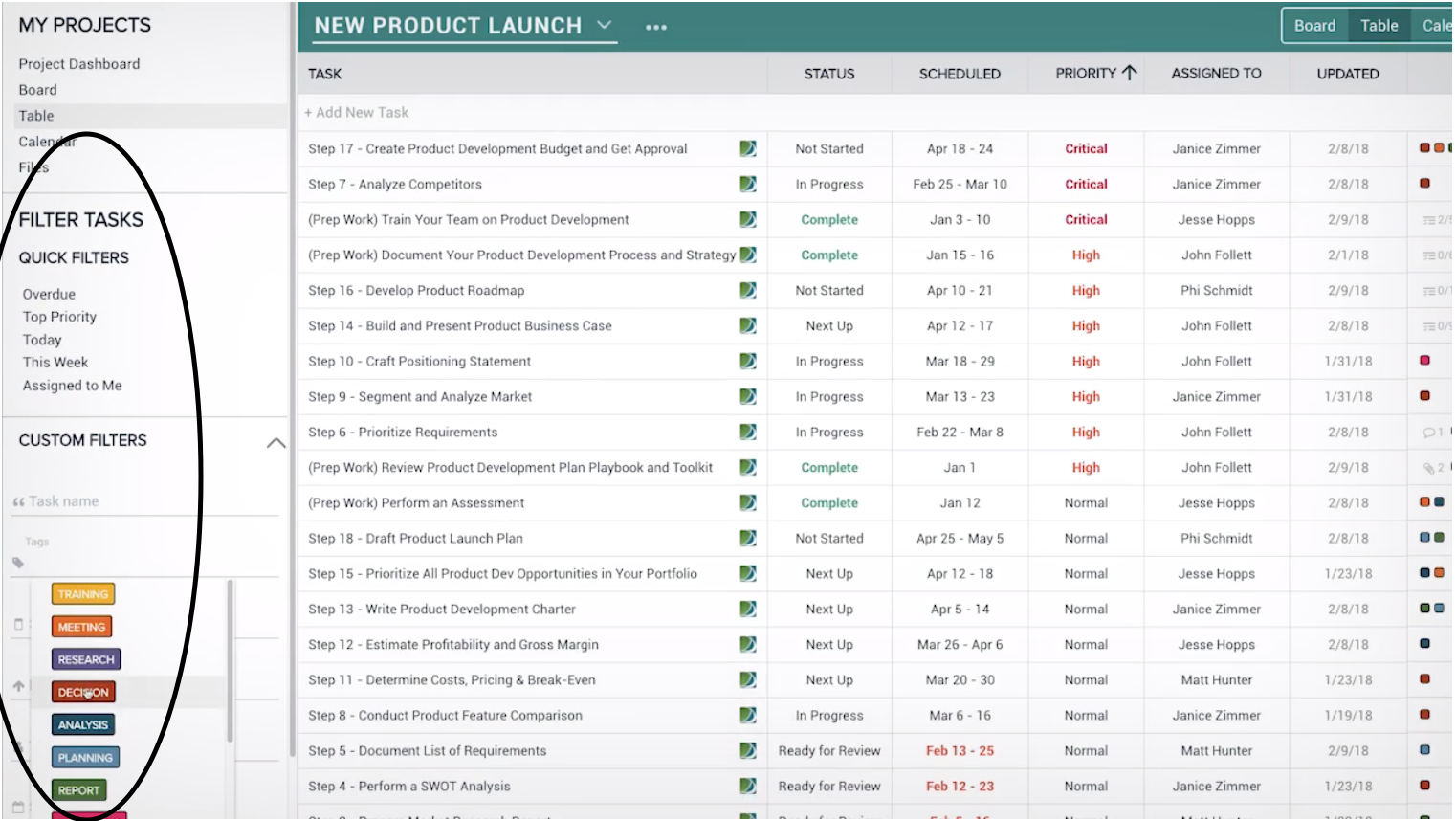 Lastly, unlike other project management apps that only display due dates, Demand Metric's app shows you the full schedule of work in our Calendar View helping you to realistically manage your staff and time.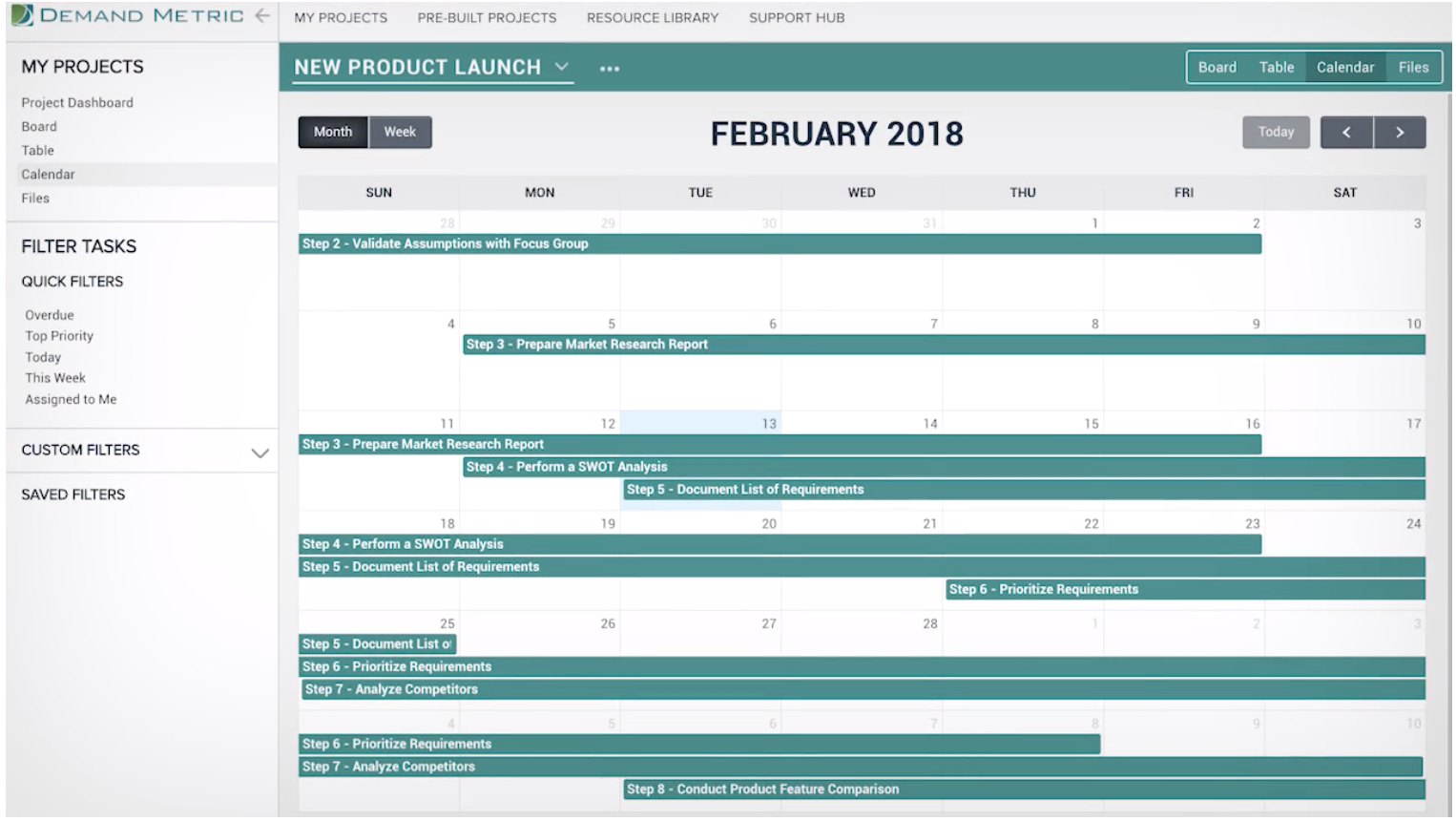 With our Smart Projects, it's all about making it easy for you to plan what needs to be done, who's going to do it, and when it will be completed.
Check out our Smart Projects that are specially designed for Marketing Professionals, Product Managers and Consultants and Agencies.