Click here to create a new project.
Create A New Project
As a new member, one of the first things you're probably going to do is create a new project. There are two different types of projects that you can create:
1. Team Projects: multiple people collaborating on a project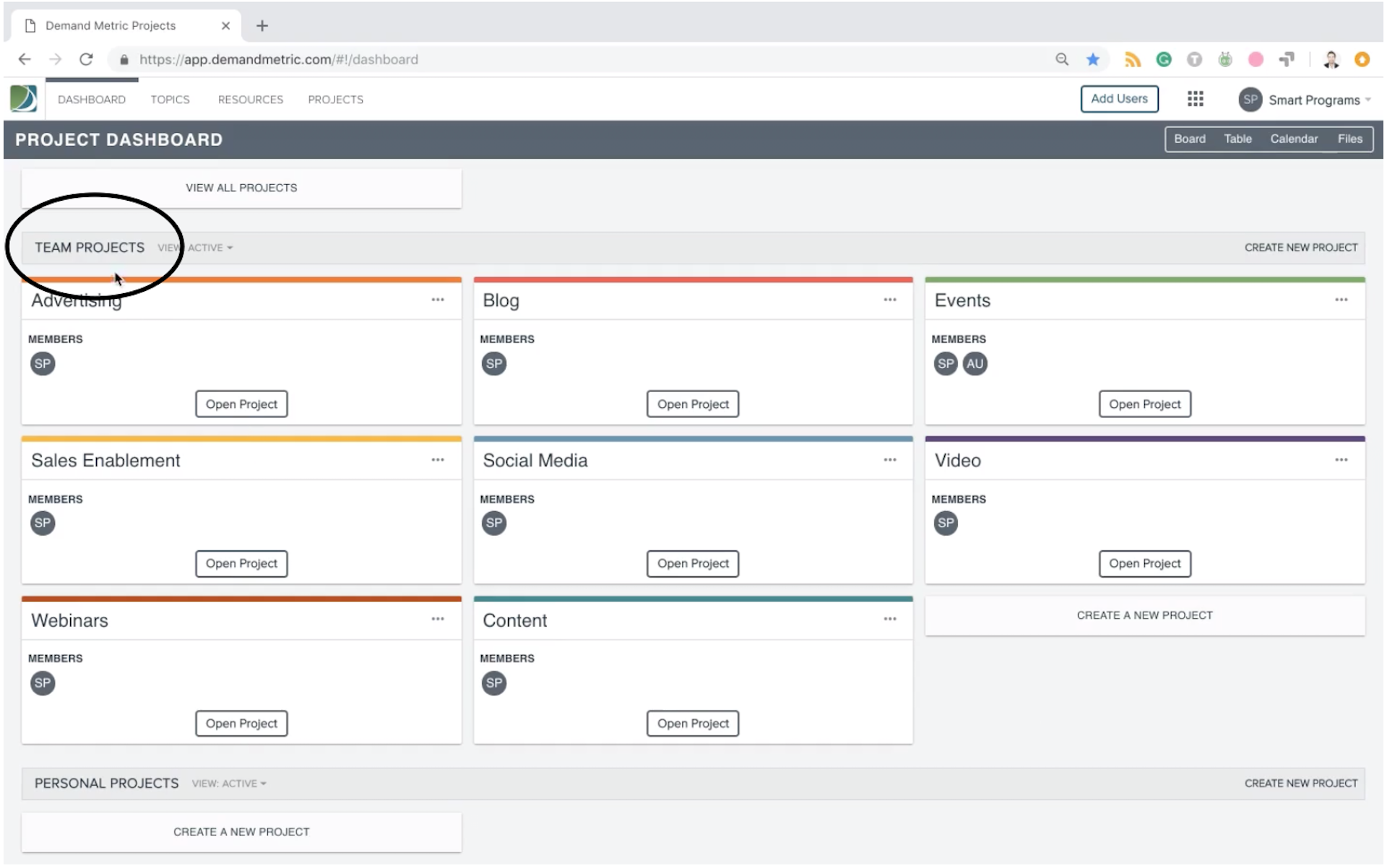 2. Personal Projects: just for you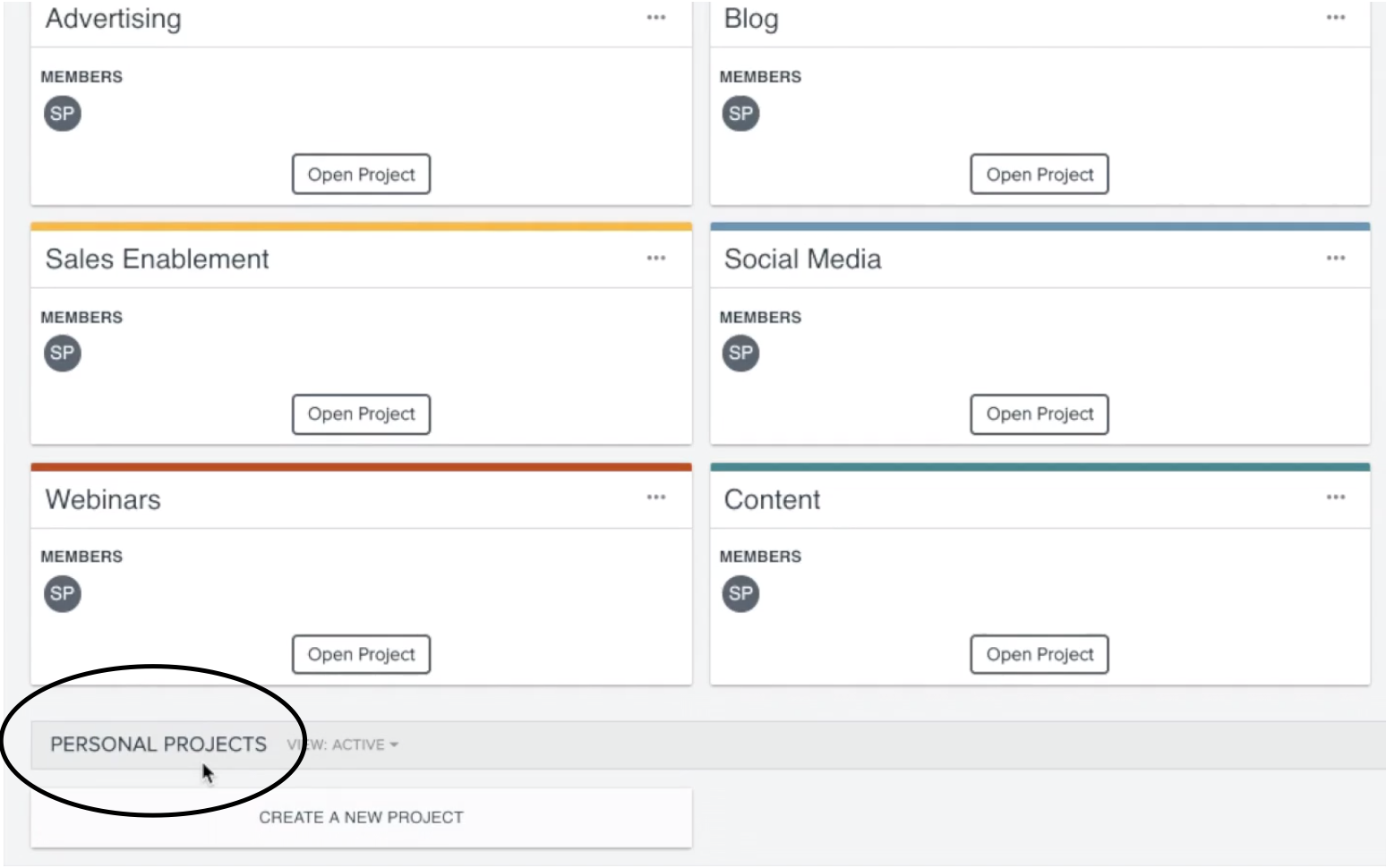 Regardless of the type of project that you need to create (Team or Personal), here a few simple steps to make it happen:
1. Click the button that says, "Create A New Project" (pretty simple so far!)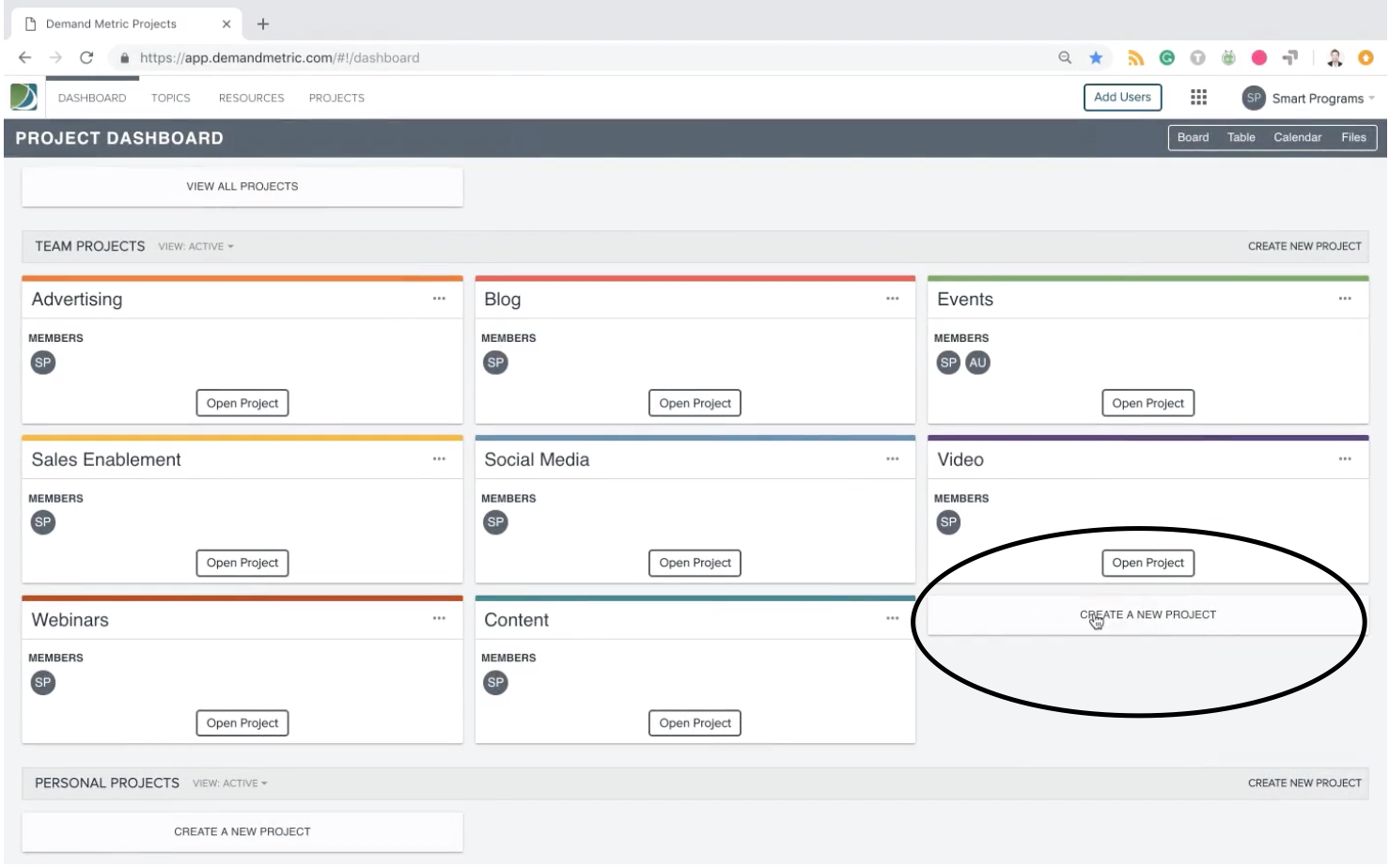 2. Customize the project:
Add the project name
Choose a colour
Add users to the project (this will allow them to see and edit the project, and receive notifications when something has been added, changed or tasks have been complete)
Last Step: click the big LAUNCH button, and you're off to the races! Now it's time to start assigning tasks and editing details.