Sign up for a free 30-day trial to take a test drive.
For Marketing Professionals
Demand Metric provides agile marketing software powered by over 1000 practical tools, templates, how to guides, and training resources. We'll make you look brilliant on your next project and save you an insane amount of time crossing off your daily tasks.
With Demand Metric you can see what you and your team are working on all in one place, up in the cloud. All your projects and tasks roll up into a single screen, which you can view and filter in three different ways:
1. See all your work organized by dates with the Calendar View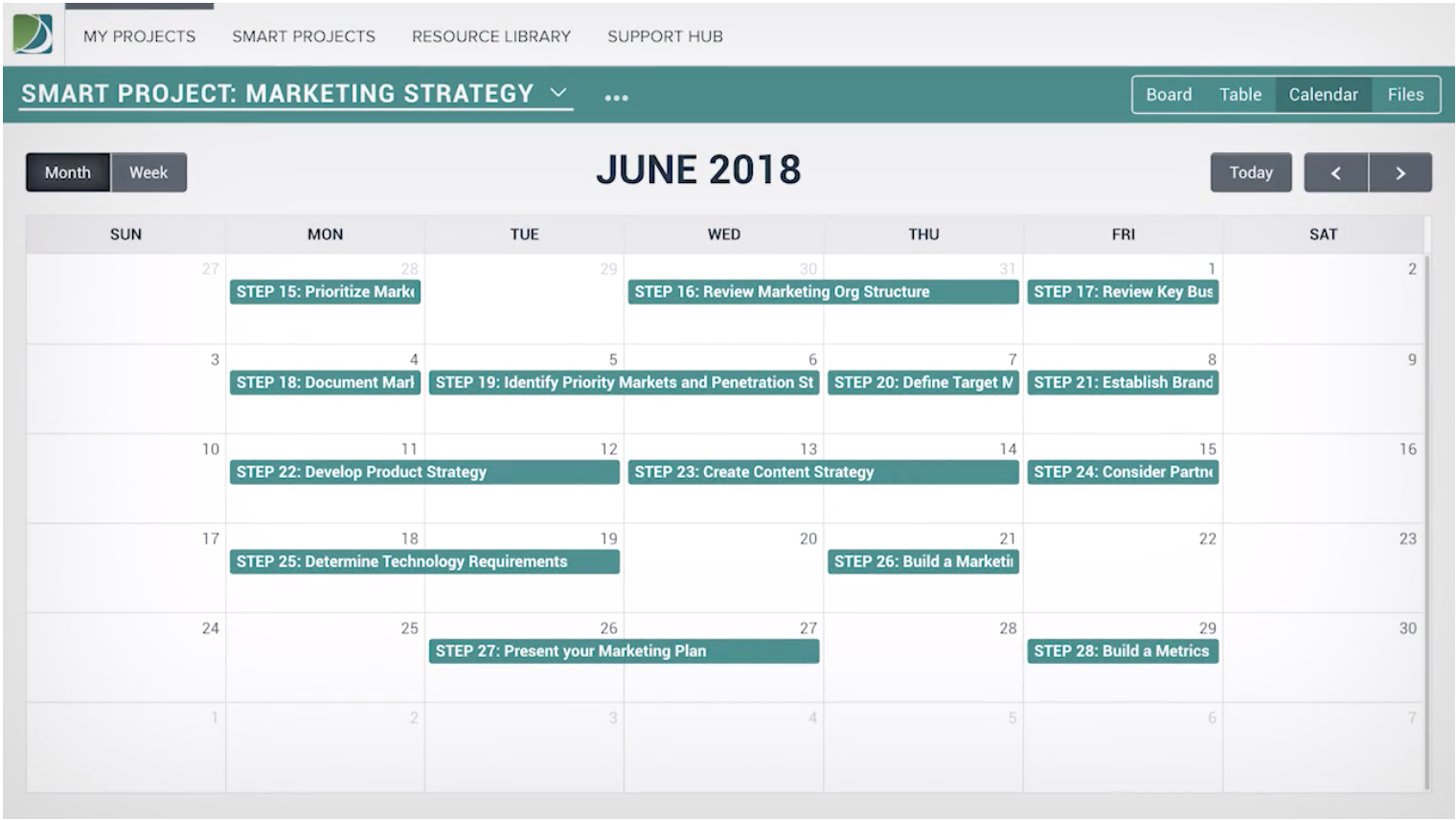 2. Filter and sort your tasks across all projects with the Table View
3. Drag and drop your task cards across the agile Kanban board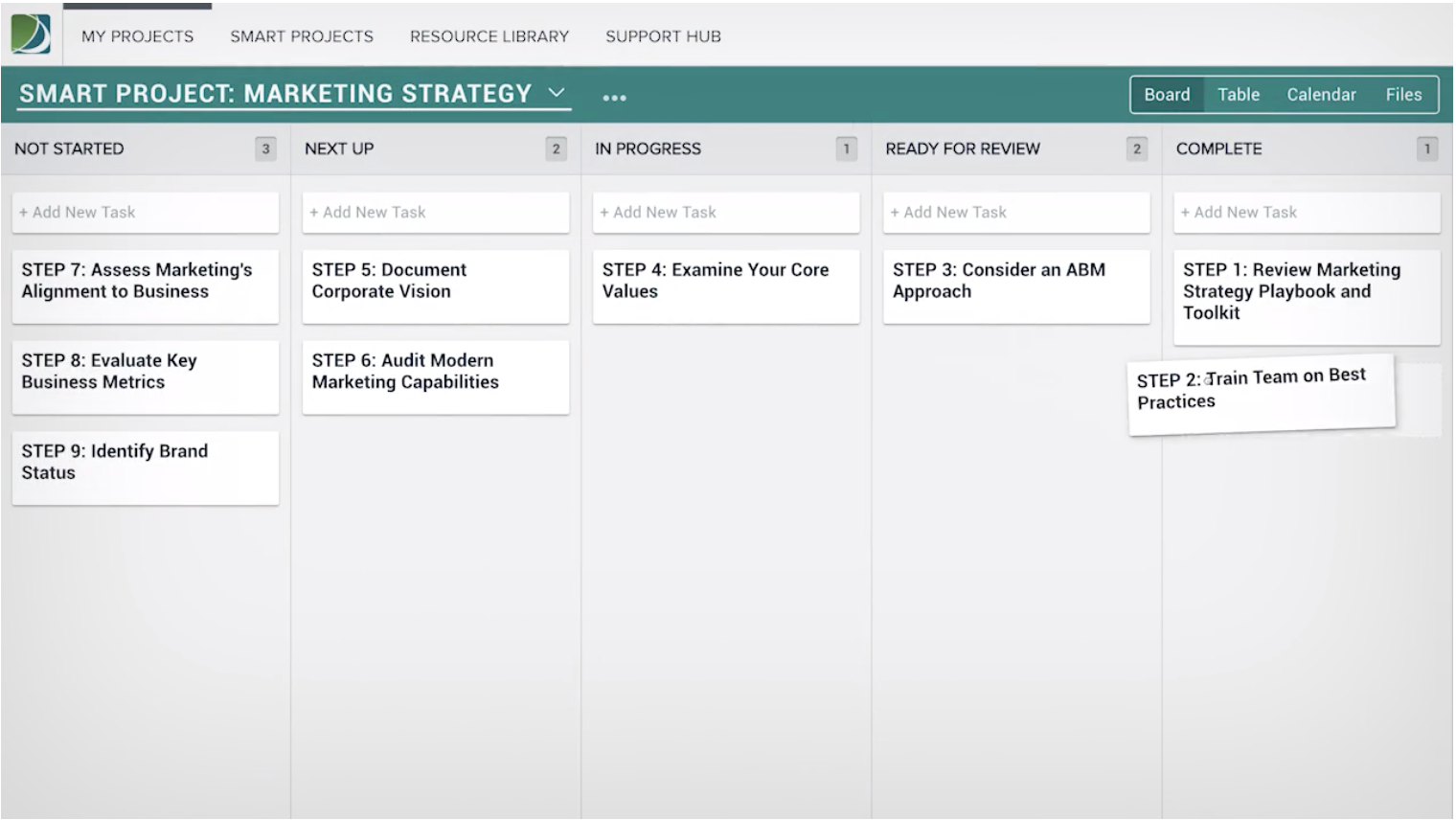 Open the cards to assign tasks, schedule work, update status, add comments or upload files. You can easily duplicate cards and create standardized, repeatable workflows for your department.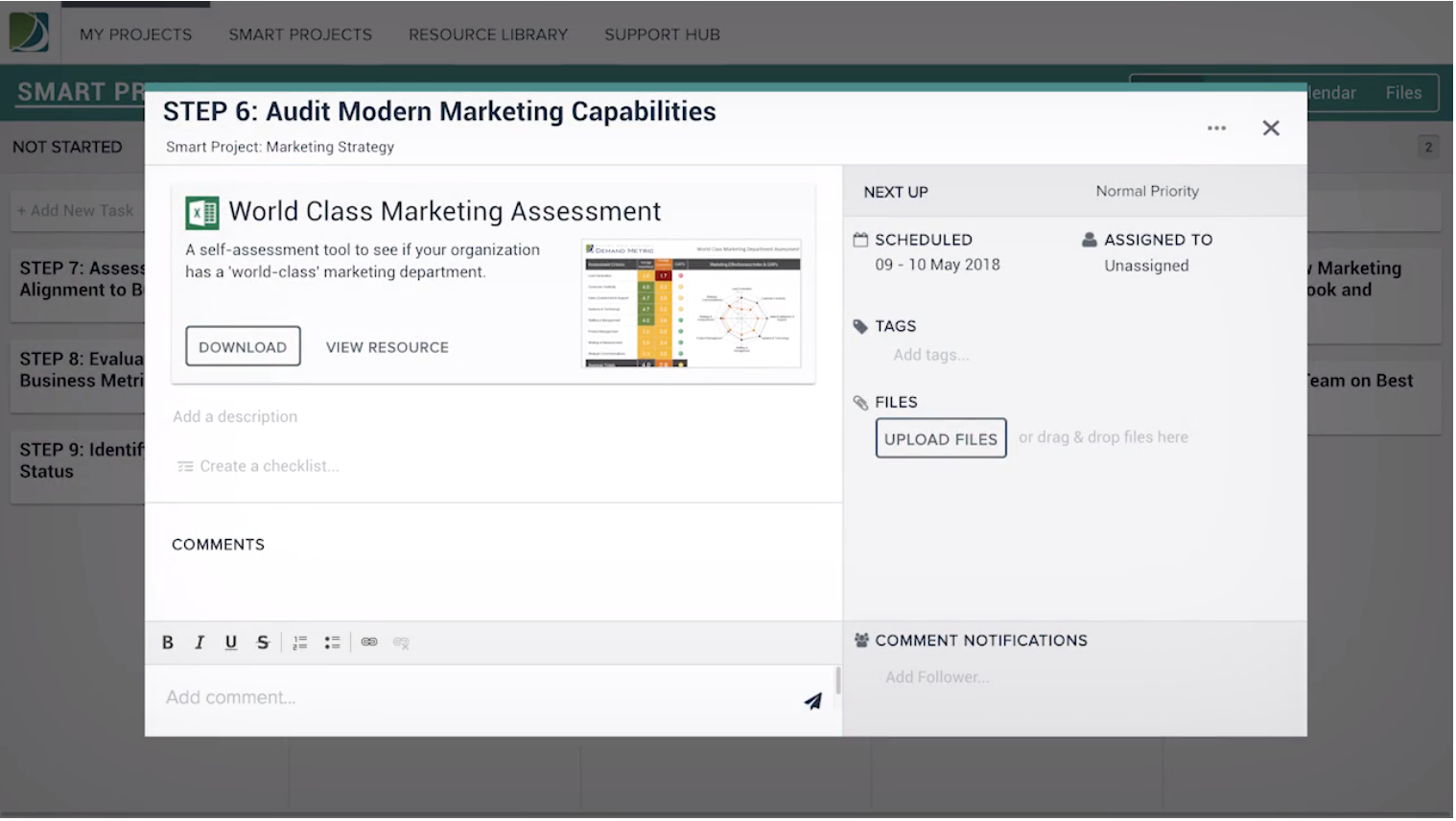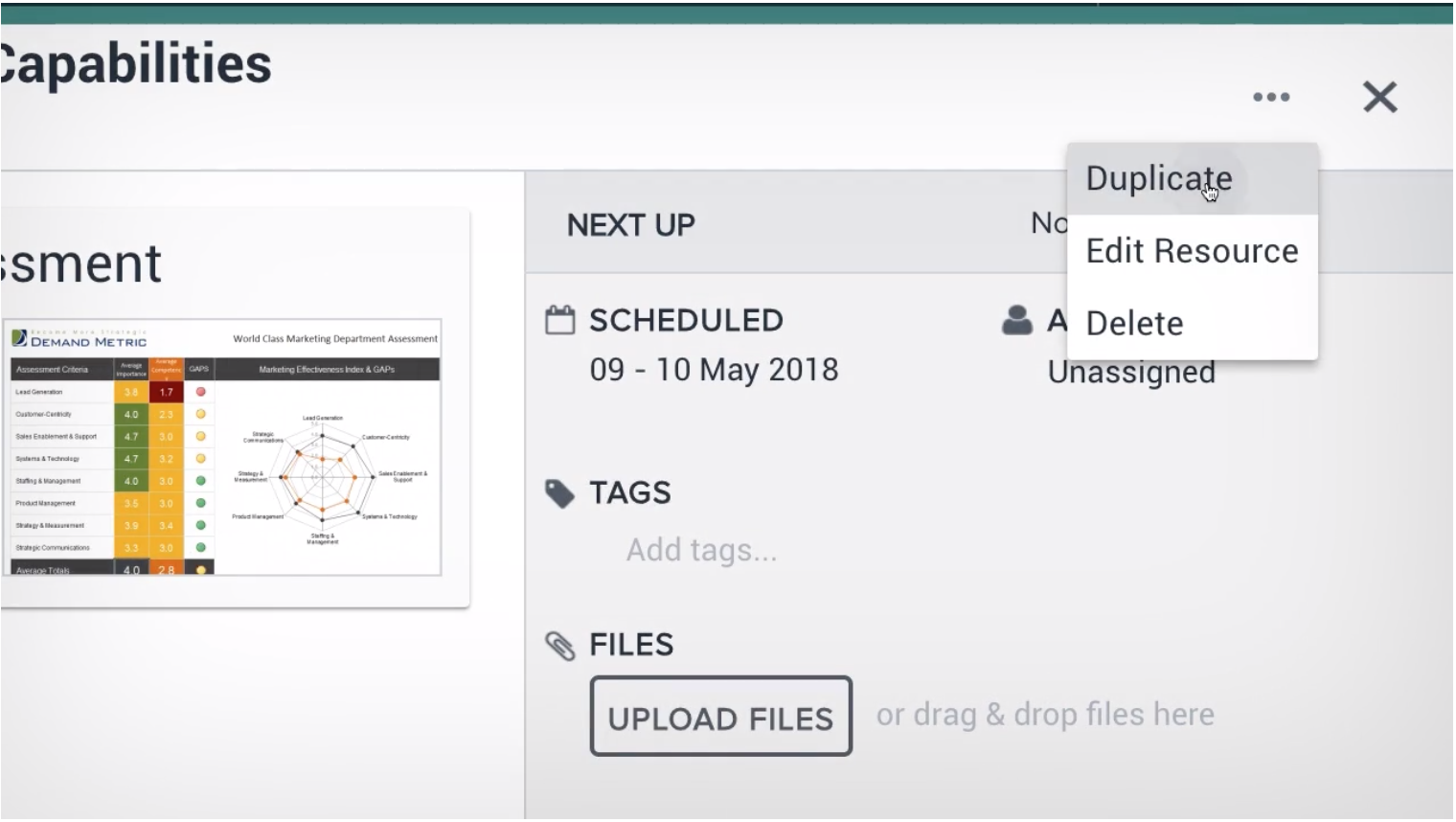 Let's take a quick look at what makes Demand Metric truly unique:
Our Smart Projects - pre-built project plans with all the steps already laid out, the training to support you, and integrated tools and templates to help you create consultant quality deliverables in no time.  
You'll have Smart Projects to optimize your content marketing program, launch new products, re-do your website, enable your sales team, create your marketing plan and many more.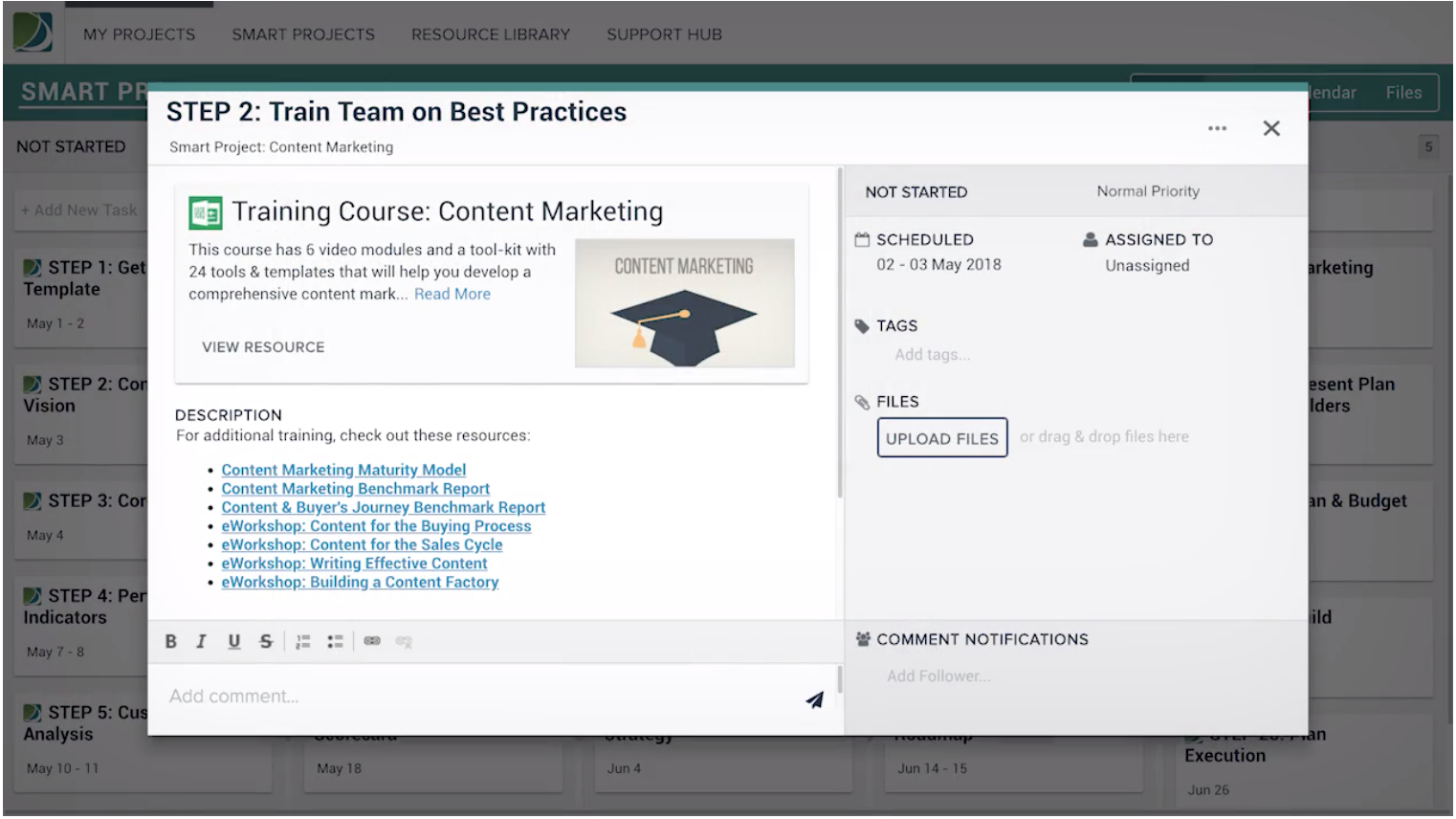 Demand Metric has the world's largest library of practical marketing tools and templates all ready for you to re-brand and customize to your needs. Simply knock off our logo, slap yours on, change the colours and you're 90% of the way there.
We have over 1000 tools and resources like our Marketing Plan Presentation Template. Not only does it guide you through all the steps to build a solid marketing plan, it's professionally designed, and will save you hours of time on formatting alone.
Don't miss our prioritization tools for logically evaluating your projects and initiatives. Your team will love how the bubble matrix visually communicates project value.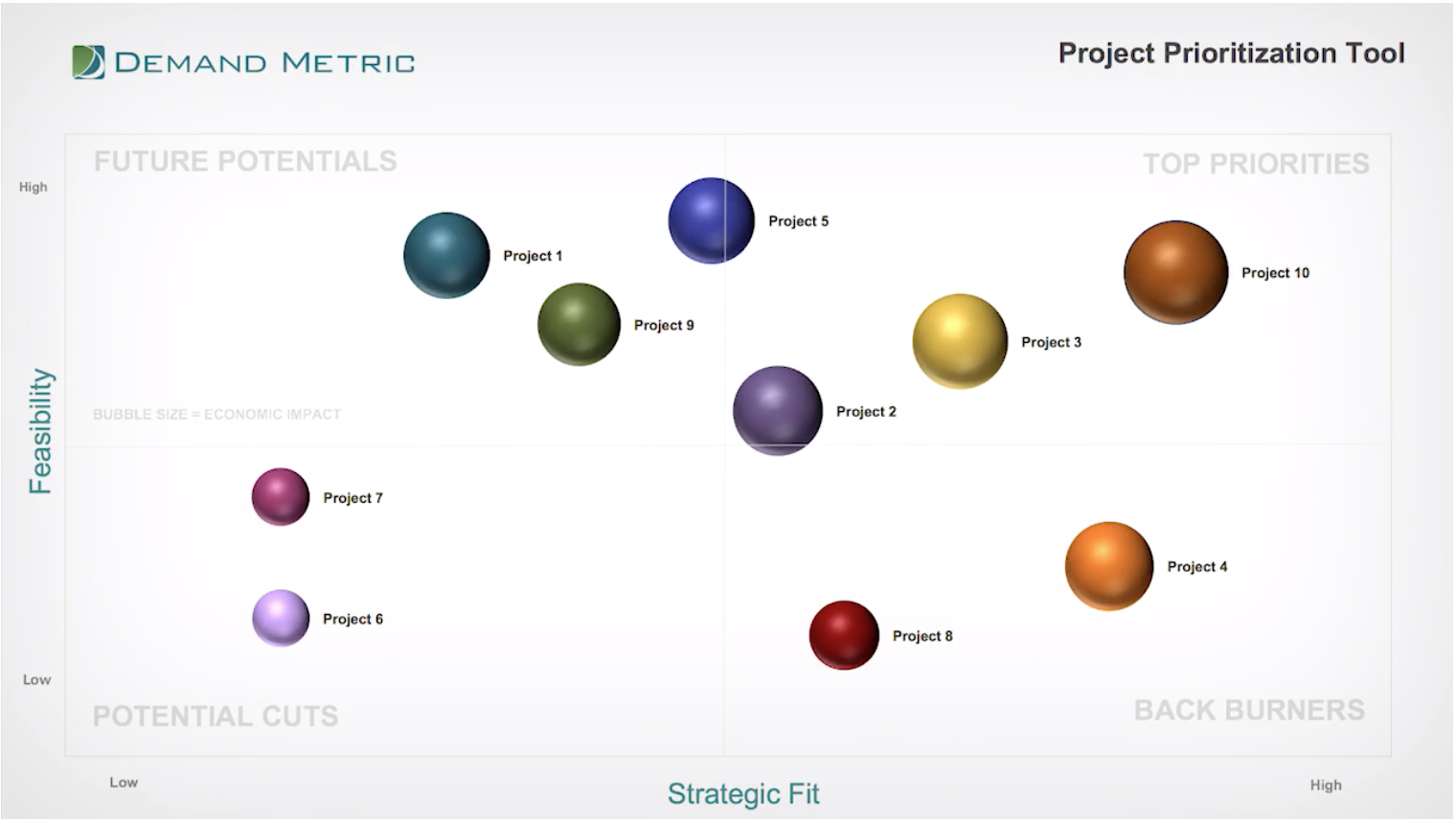 With Demand Metric you'll have a headstart on just about any marketing project or task that you can imagine. If you're ready to land your next promotion or take your consulting practice to the next level, let Demand Metric's agile marketing software and over 1000 tools and resources help you on your way. Get started today.