Click here to view/filter tasks on a Board view
Visualize Work and View Tasks Across All Projects
When you have a lot on the go, it can be really helpful to see the big picture, which is why we gave you the ability to see across all of your different projects in three different views, the Board View, Table View, and the Calendar View
It's also important to be able to generate reports, and we've made this possible for you, using filters. In the dashboard view, if you click on the Demand Metric hamburger icon on the left hand side, you'll see some quick filters.
These are pre-canned filters that you can use to sort through any project according to things like, Overdue, Top Priority, and Assigned to Me for example.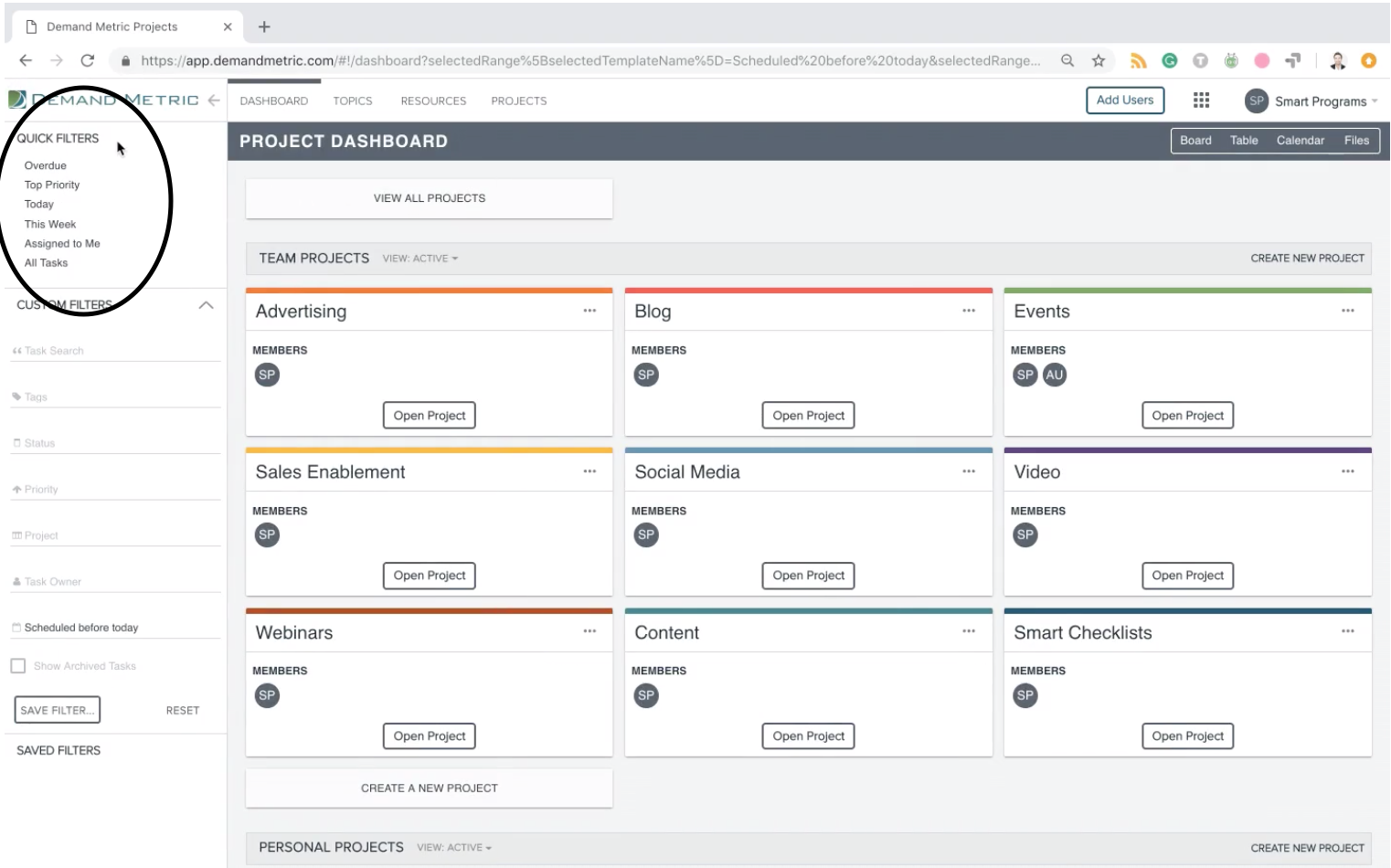 We also have custom filters, where you have the ability to create filters of your own, such as Additional User for example (click the Save Filter button to save this filter for future reference).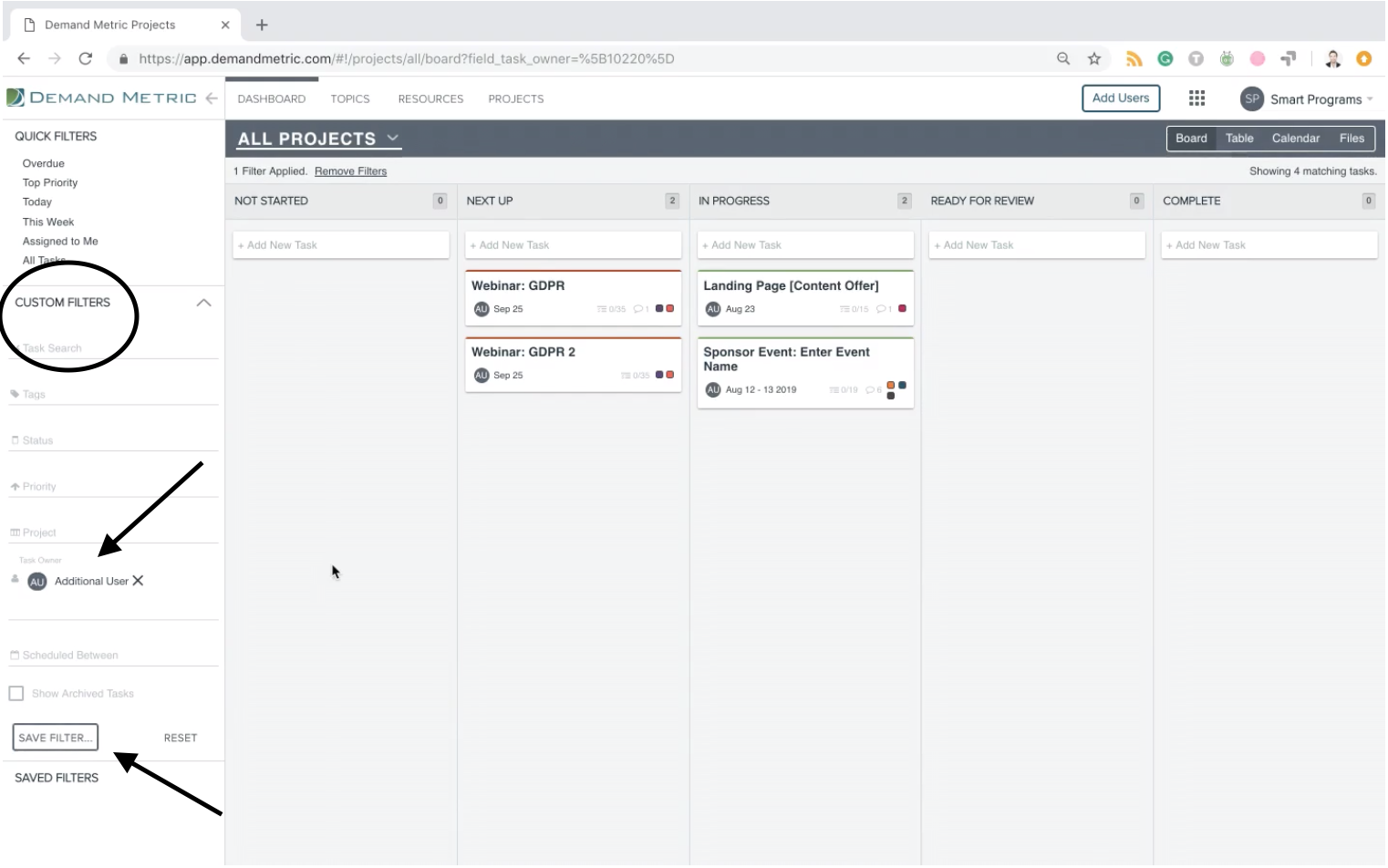 With filters in place, you're able to sort according to one or multiple filters to quickly pull up the project that you need, and keep track of all the projects that you have going on.
Now learn how to Add a New Task!