Imagine, you're just about to start a new project

and a rock star marketer you know gives you the

same documents she used to execute that same project.

How awesome would that be?

Well that's exactly what we've been giving to

125,000+ marketers over the last 10+ years.

 

 

See How it Works

(concept video)

 

 
 
 
 
 
 
 
 
 
 
 
 
 
 

 

 
 

Take a Look Under the Hood

(tour with our Founder & CEO)

 

 
 
 
 
 
 
 
 
 

Our members make the most of their limited resources.

Now it's your turn.  Scroll down to learn more...

 

Start with a Plan that Works For You

Adopt marketing best practices quickly with an agile approach.

Launch a Smart Project to get a pre-built project plan with all the tools, training, and resources you need to optimize your core processes.

 
 
 
 

Know Where to Focus Your Efforts

You can't do it all, so do what's essential. 

Use our Assessments to identify your strengths and weaknesses and Prioritization tools to learn where you can achieve the greatest results.

 
 
 
 

 

Stop Guessing and Googling

Instead, follow proven processes and road-tested tools.

With our Frameworks and Playbooks & Toolkits, you'll be doing the impactful work to get you the wins you need.

 
 
 
 

 

Protect Your Rep, Spend Wisely on Tech 

Nothing can make you a hero or a scapegoat like buying new tech. 

 

 
 
 
 

 
 

Stop Fussing with Formatting

Get your plan approved faster.

Use our professionally designed presentation templates to impress your peers and get your plan down on paper!

 
 
 
 

 

Power Up Junior Staff 

Stop hand holding and get more from your team. 

Easily train them with 30+ marketing courses from DM University.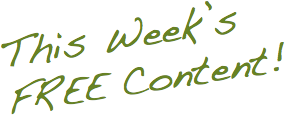 Join us to get new free stuff weekly
This live session is ideal for sales & marketing professionals who are responsible for driving revenue.