Browse our Smart Projects and click Launch to fire one up.
How Smart Projects Work
Now that you've launched your first Smart Project, here's how you use it:
1. Click on the "Open Project" button, which will take you to the board view, where you will see all the different steps involved in completing the project.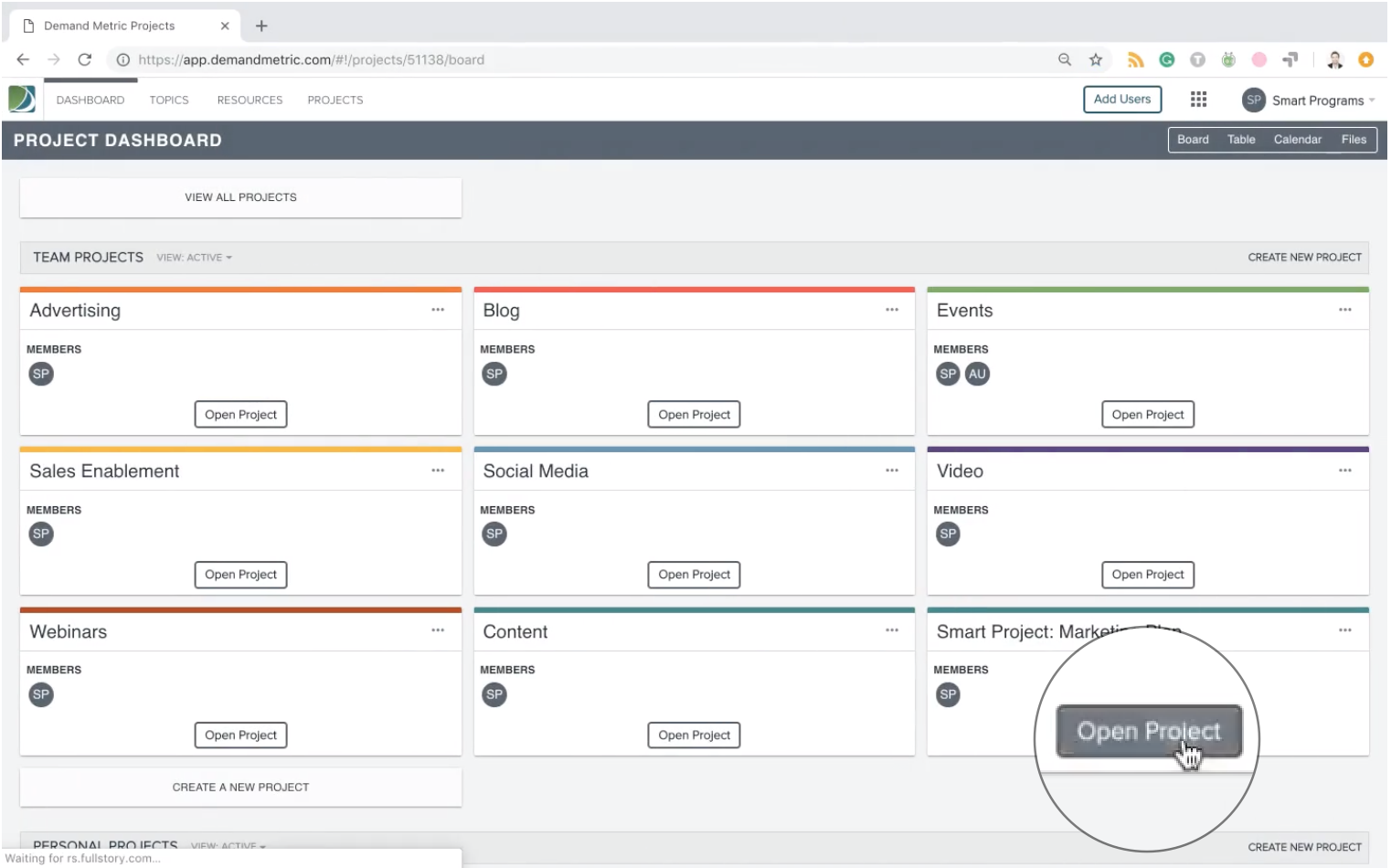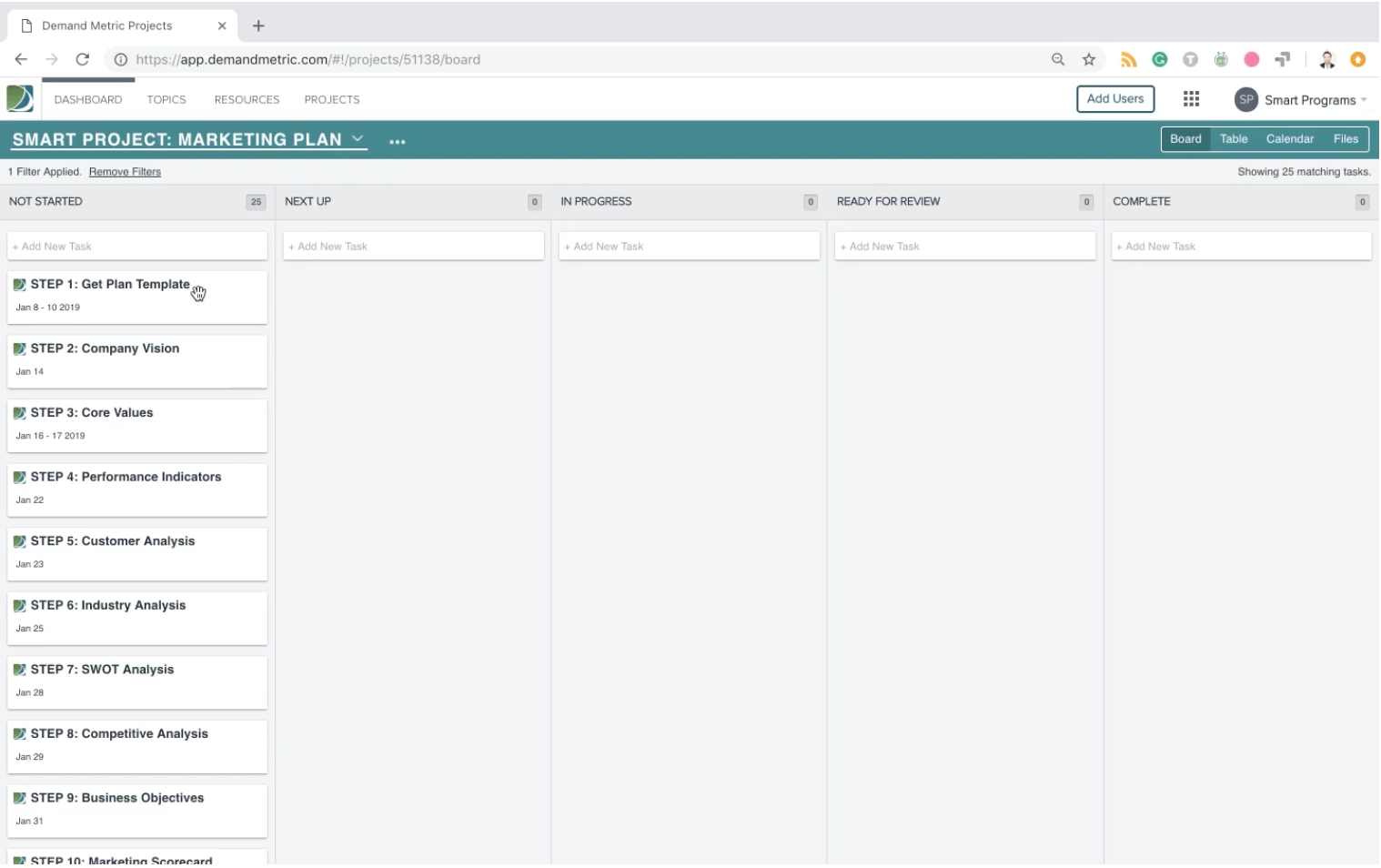 2. Click on the first step to load the task card. The task card is where you will see all the details required to complete the first step: your checklist, download your customizable marketing plan presentation template, assign dates, add users and tags, make comments or attach files.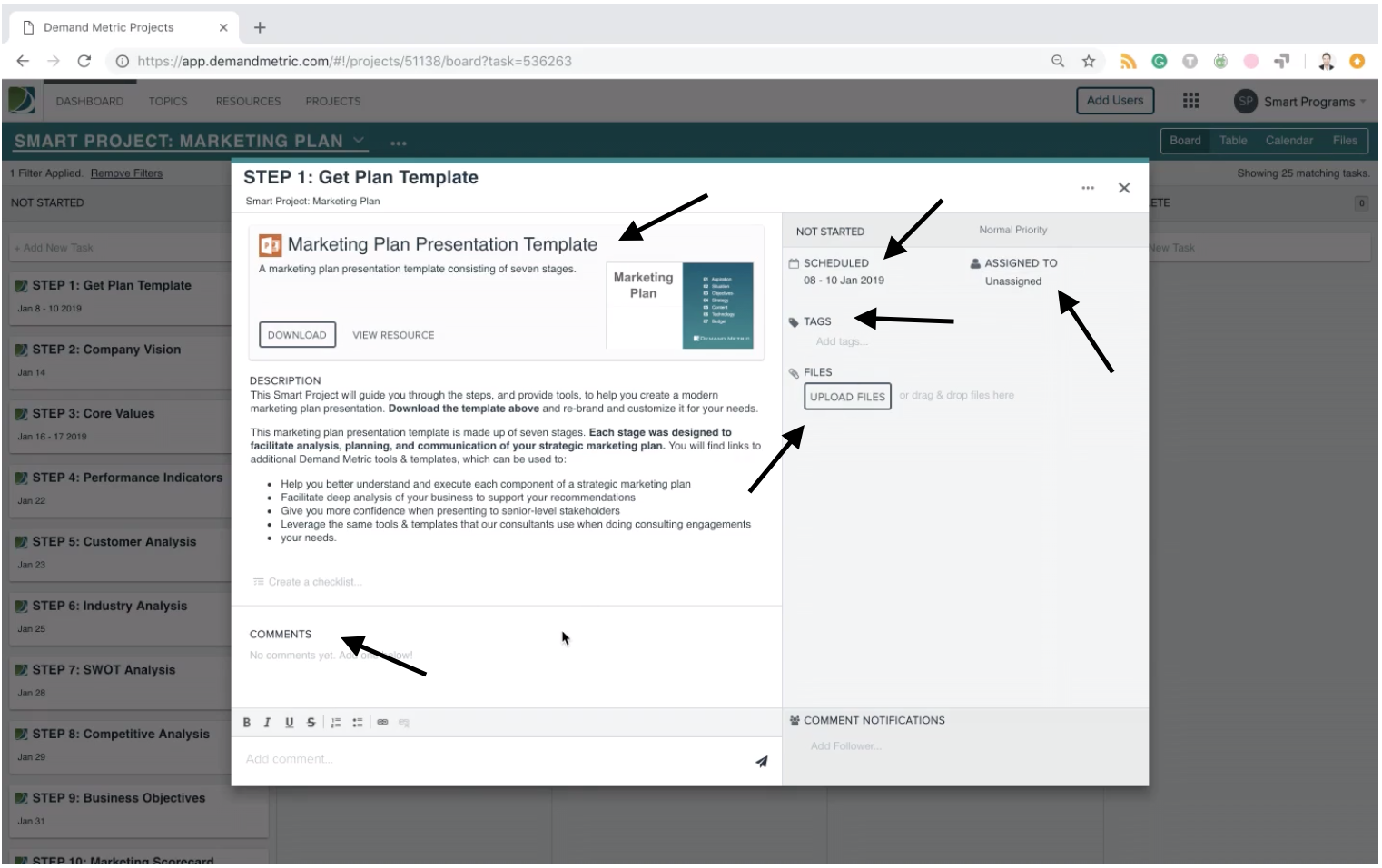 3. Taking a Kanban approach; as you complete the steps, drag them along the board into the different categories: "Next Up, In Progress, Ready for Review, and last but not least - Complete!"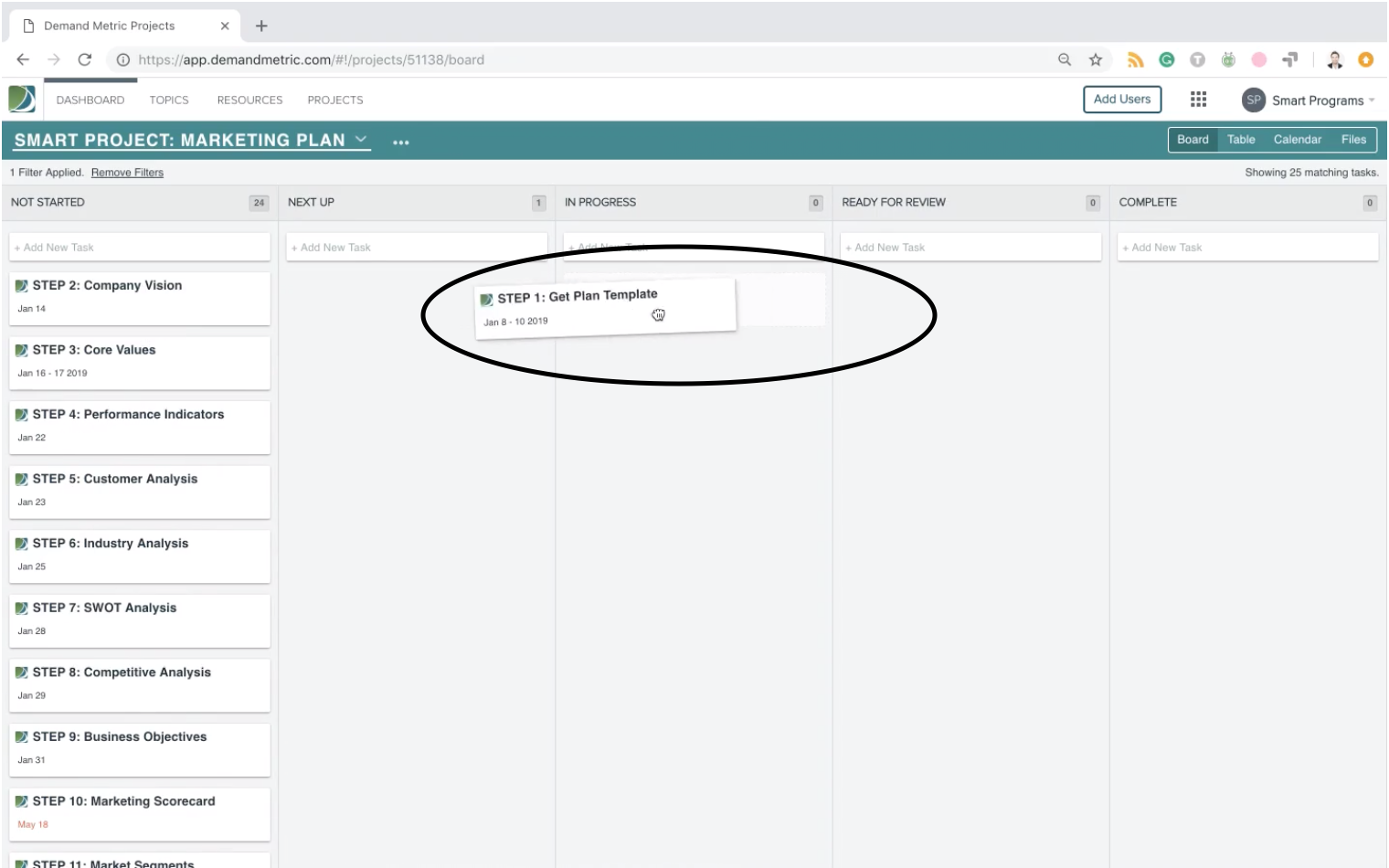 4. You're probably thinking this can't get any better, well, you're wrong. The best part about this process is that all the data within each project is represented in the calendar view. This allows you to quickly see an overall view of where your steps are at from a timing perspective.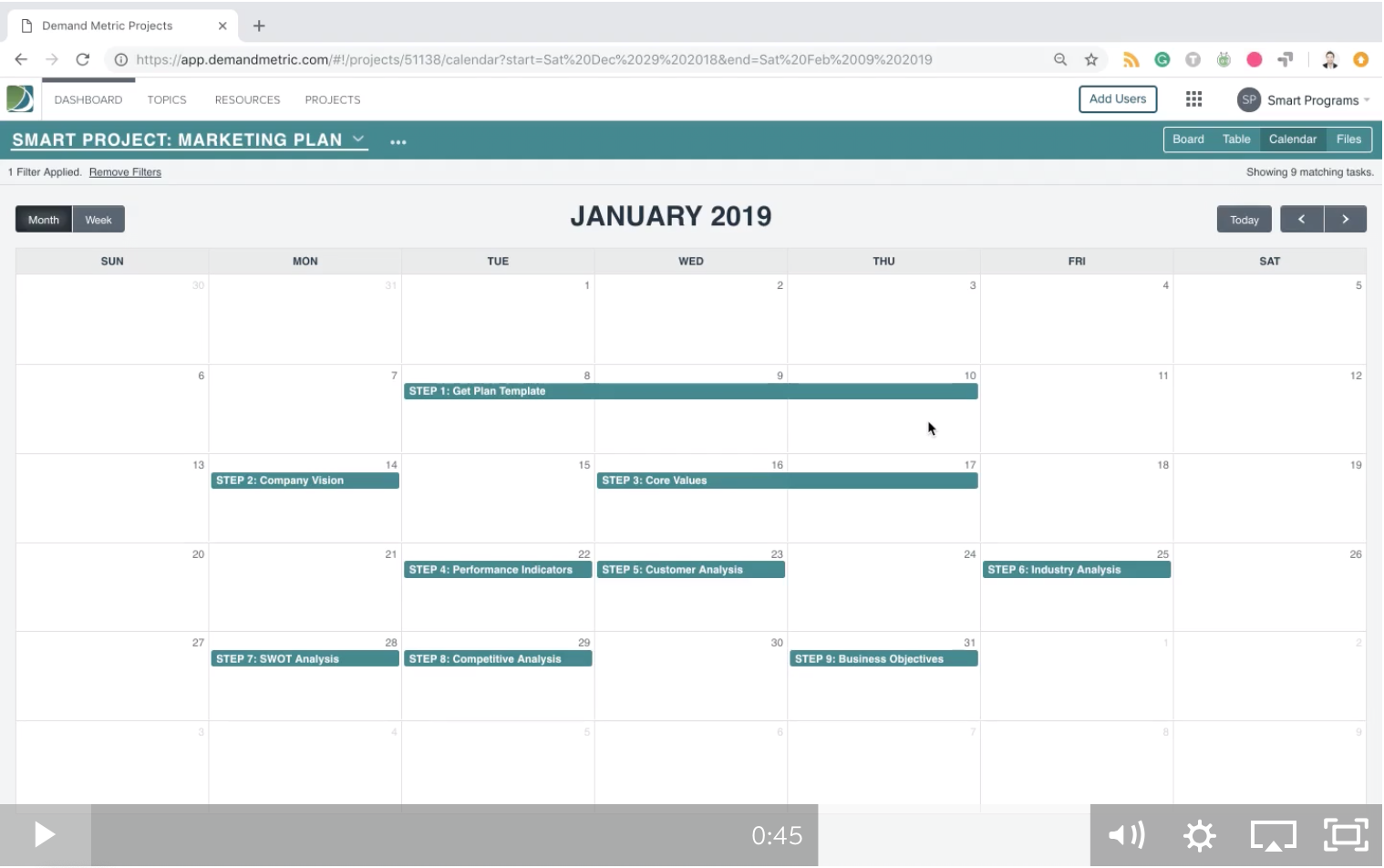 There's no need to start from scratch with any of these projects. There are steps, tools, and templates built into each one. No need to reinvent the wheel, use one of our Smart Projects today and get more done, faster.
Check out some an awesome Smart Project feature - learn how Smart Checklists work!