Sign up for a free 30-day trial to take a test drive.
Marketing Calendar Solution
Since we started this company, Demand Metrics' marketing calendar template has literally been used by thousands of marketers every single year. Ironically, we've never actually used one ourselves, until now. We were just waiting for version 12.0 - the most powerful, online calendar solution for marketers available. We know you're going to love it if you just give it a shot.
Simply go into the calendar view, and choose the month that you would like to manage. You will see all your projects within that month organized by date.
From here, you can do a few different things:
1. As marketers, we all know that deadlines get pushed back. If this happens for one of your projects, simply click and hold on the project and slide it around to change the deadline. You can slide it over a few days or a couple weeks depending on how much your dates have changed.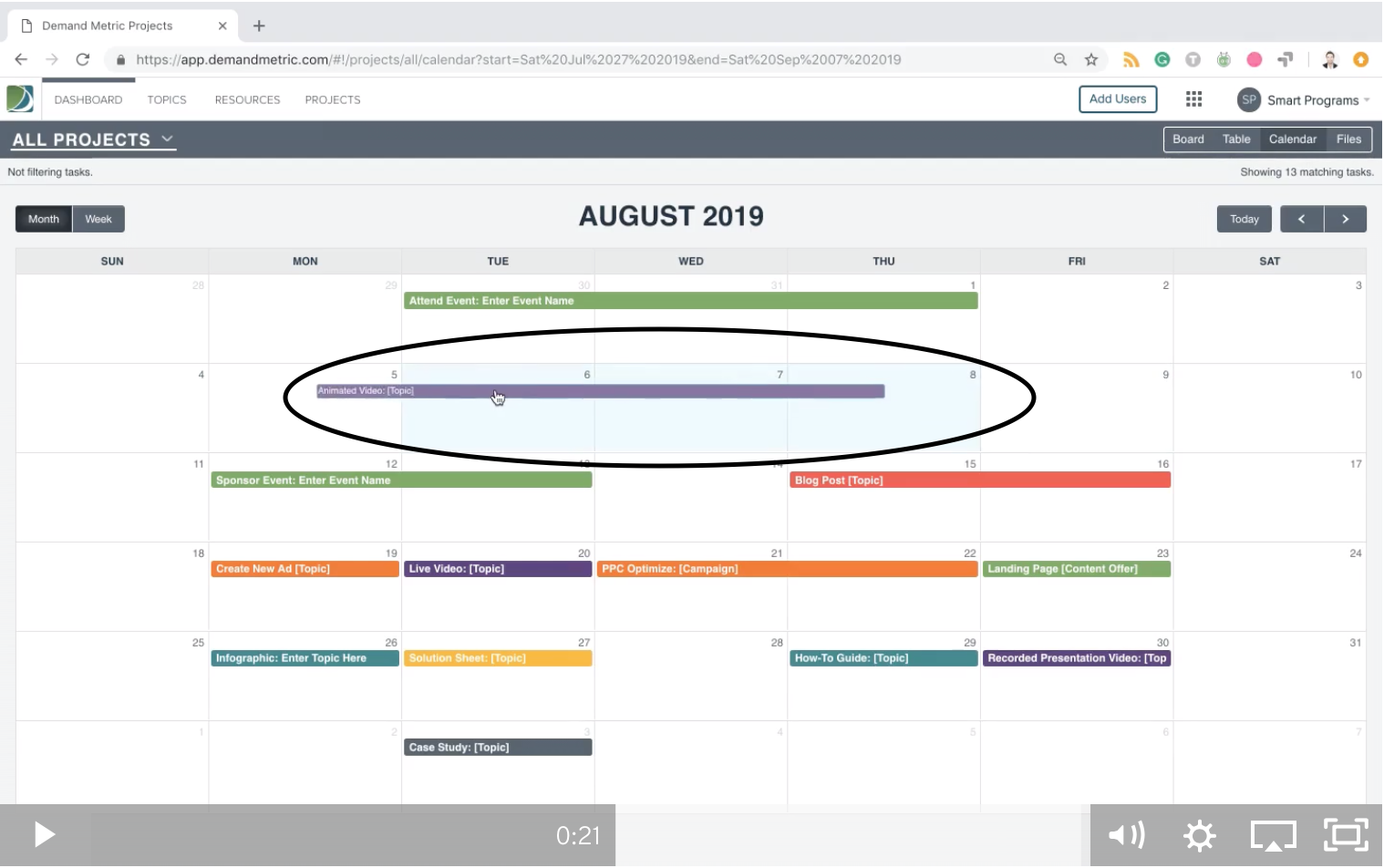 2. You can also click on the project within the calendar view, and the task box will open where you can easily see and edit the details: your checklist, schedule dates, users assigned to the project, add tags, access relevant files or send a message to the users.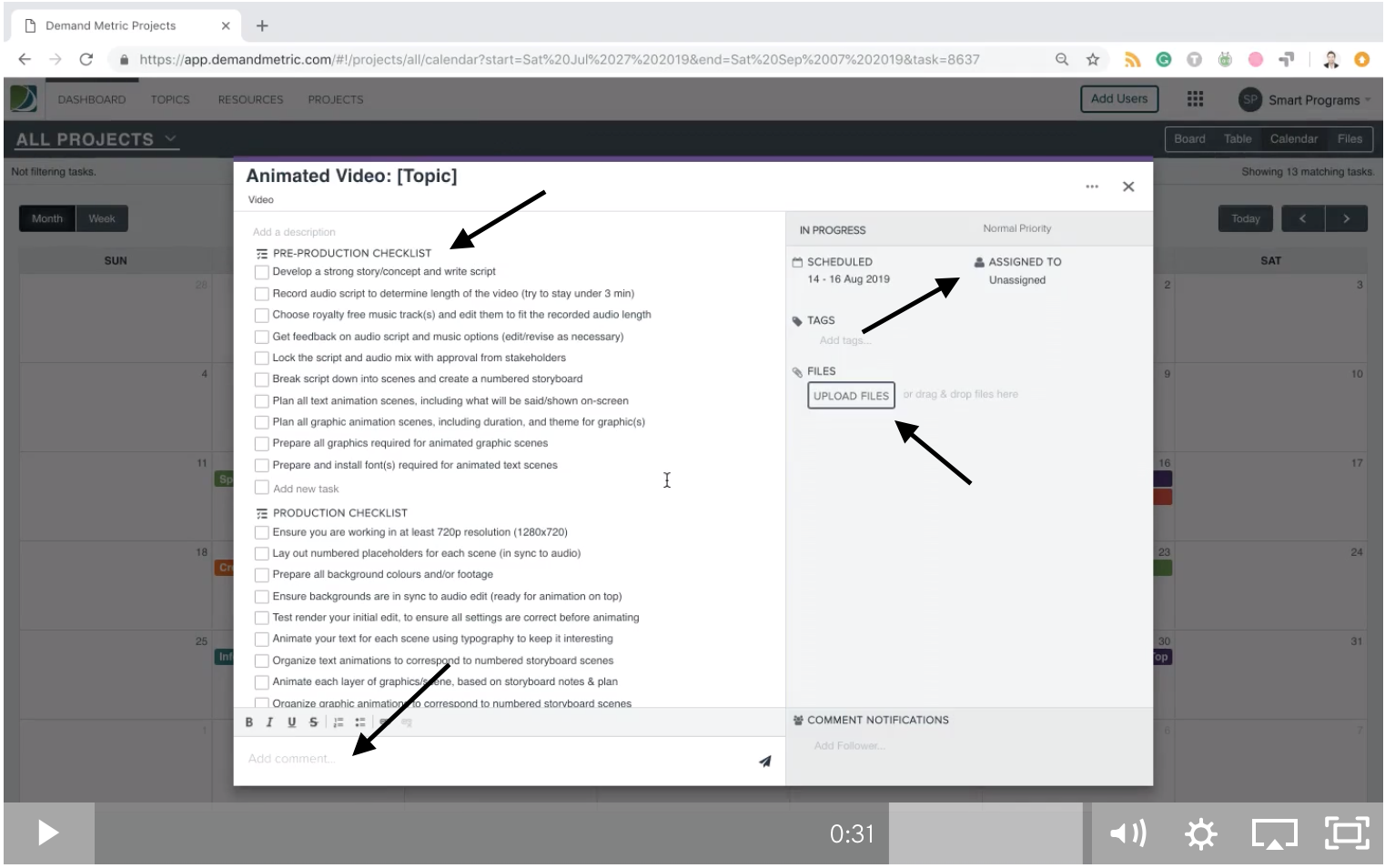 3. If you're a power excel user, than we've got your back. We developed a spreadsheet view (click on Table View to access) that you can use to view all your calendar activities. From here you can use the columns to sort, based on things like status, scheduled, priority, or assigned. Don't worry, if you change something in the spreadsheet view, it will be reflected in your calendar view as well.
4. With more marketers taking an agile approach to marketing; needing to get more done with fewer resources, our Kanban approach can allow you to visualize the status of all the projects in your calendar in our Board View, and update the status in real time by moving them across the board from Not Started, all the way to Complete.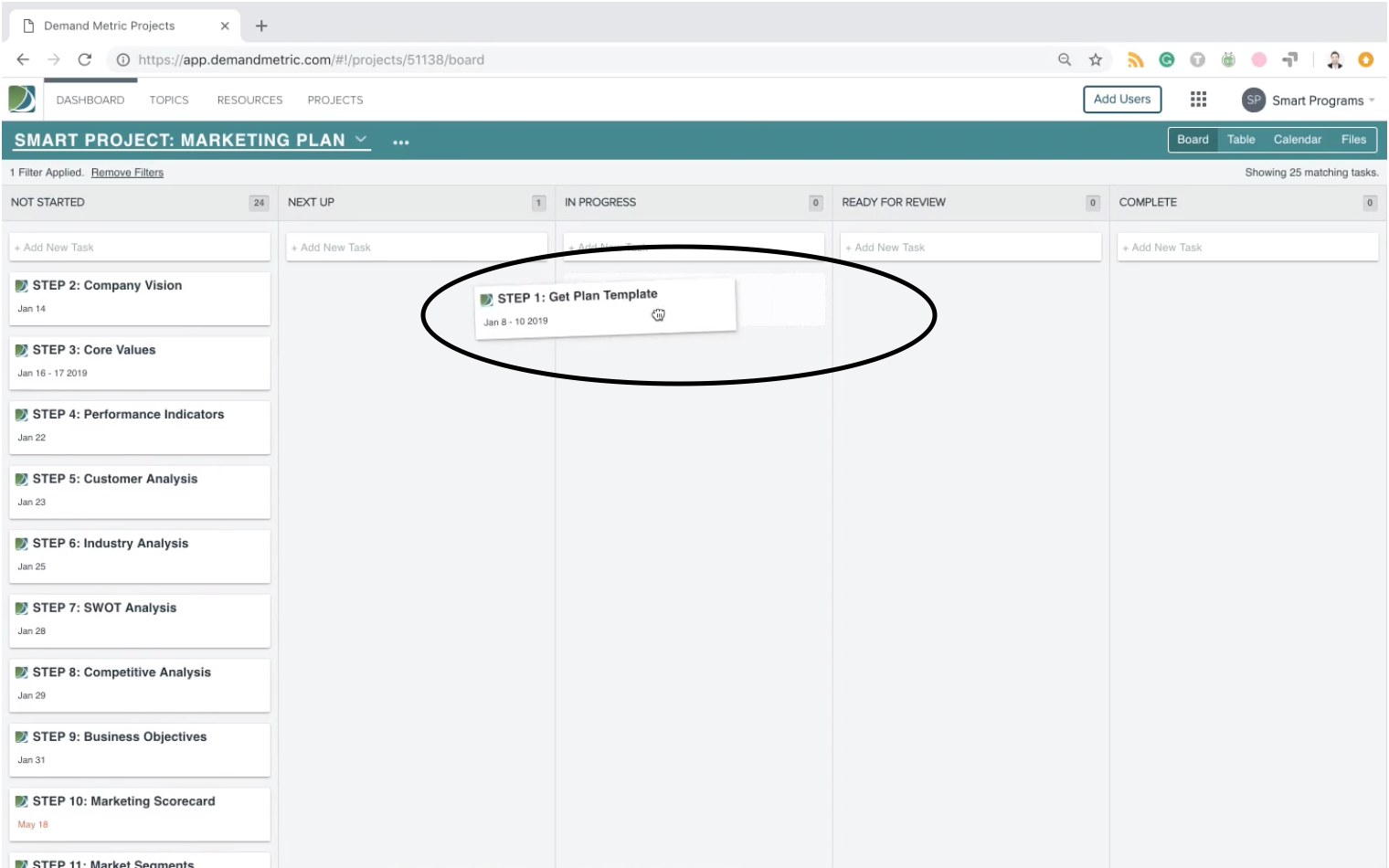 This is by far the best calendar solution that has been built for marketers by design and we know you're going to love it.
Have you checked out our Smart Projects? Demand Metric is the only project management app that has processes, tools, and templates built right into the app ready for you and your team to start executing.