Edit Multiple Tasks
One of our goals here at Demand Metric is to improve your productivity. Your task management system shouldn't be a black hole for time, which is why we're so excited about our new multi-edit feature.
Let's say you want to assign a new owner to different tasks within a project. Click on the Dashboard to see all your projects, and open the project that you would like to assign to someone else.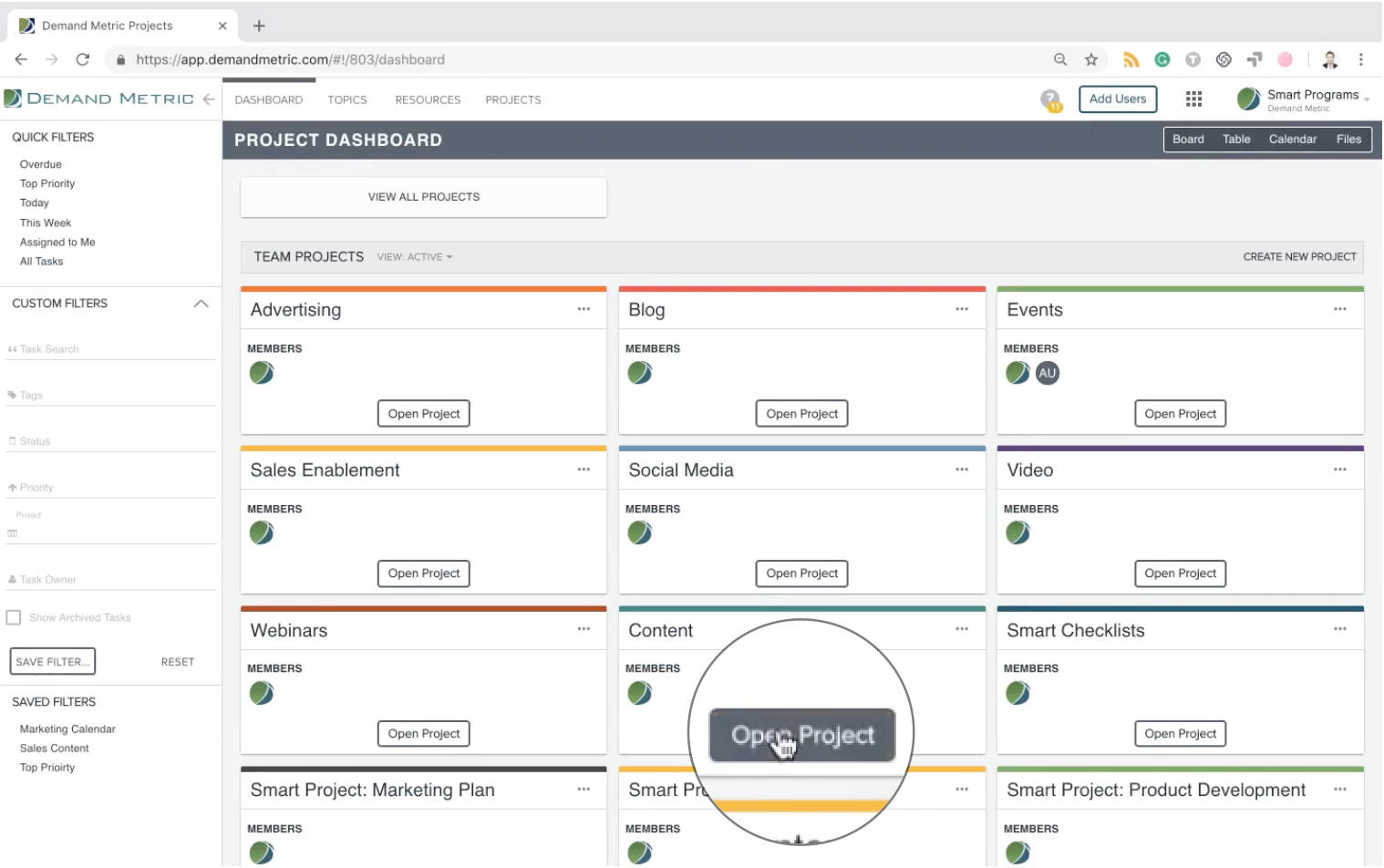 At the very top, next to the project name, you'll see three dots. Hover over, and click on "Project Options" and select Edit Multiple Tasks.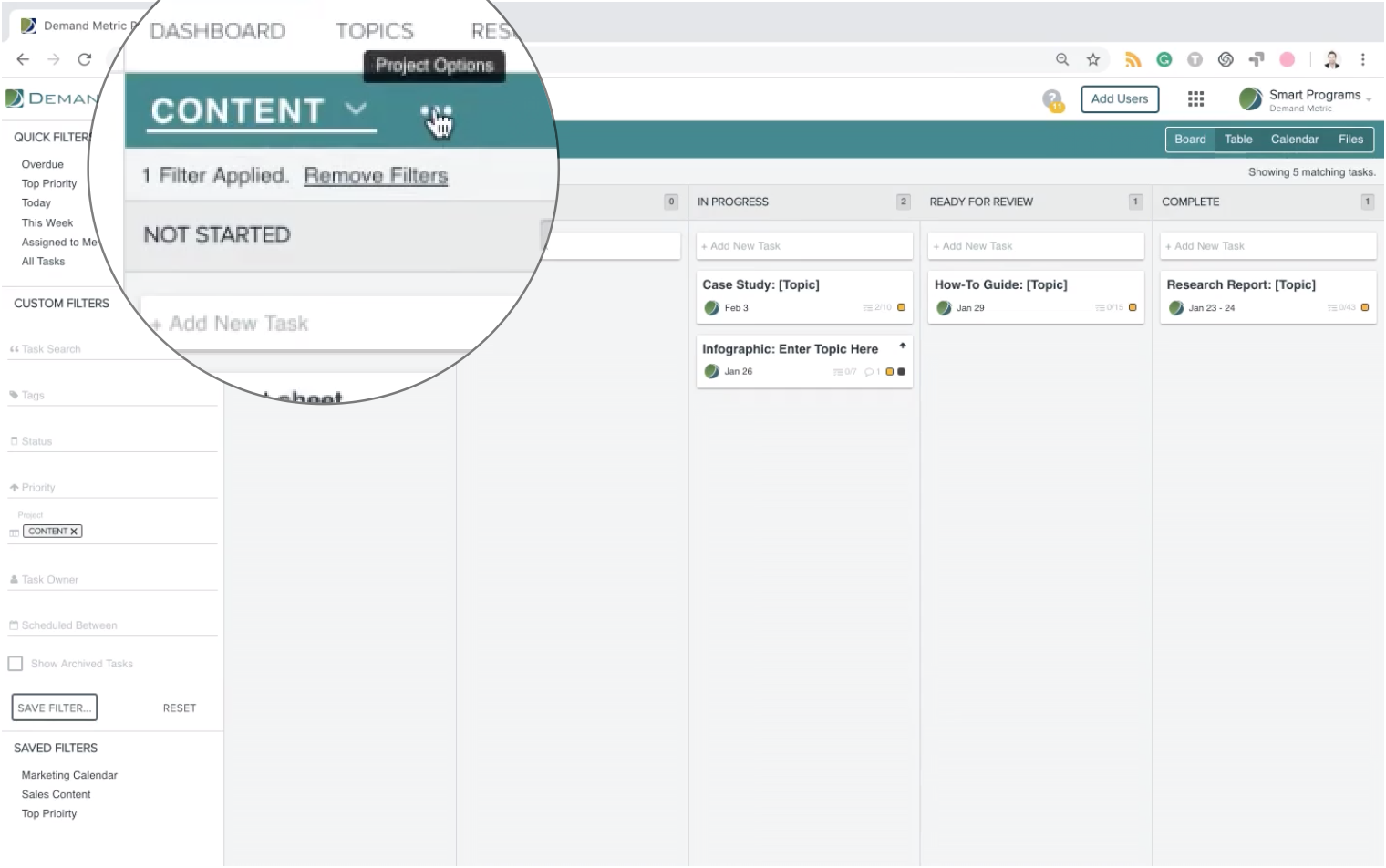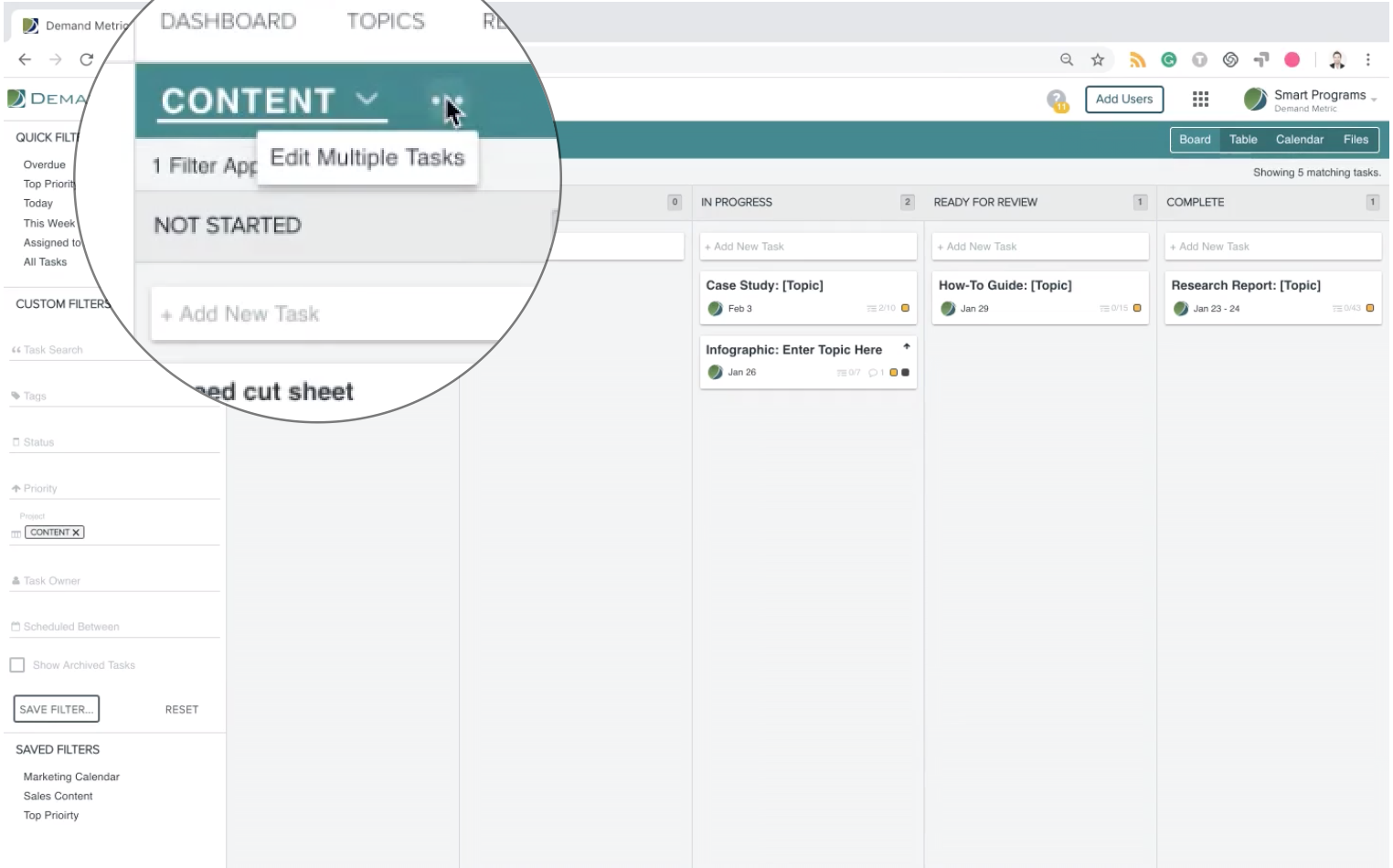 From here, click "SELECT ALL" (you'll see all your tasks in your dashboard checkmarked), then, "EDIT TASKS."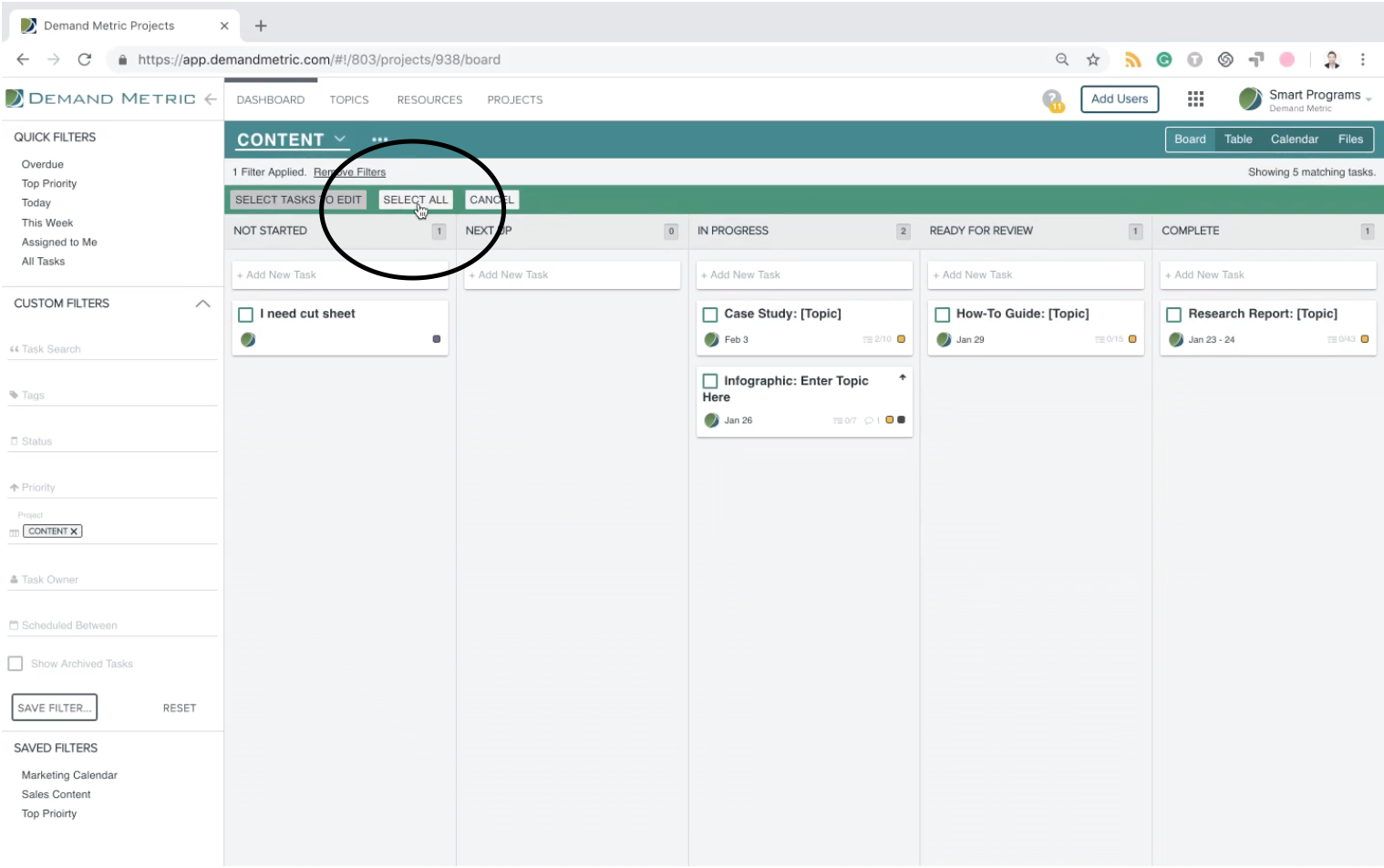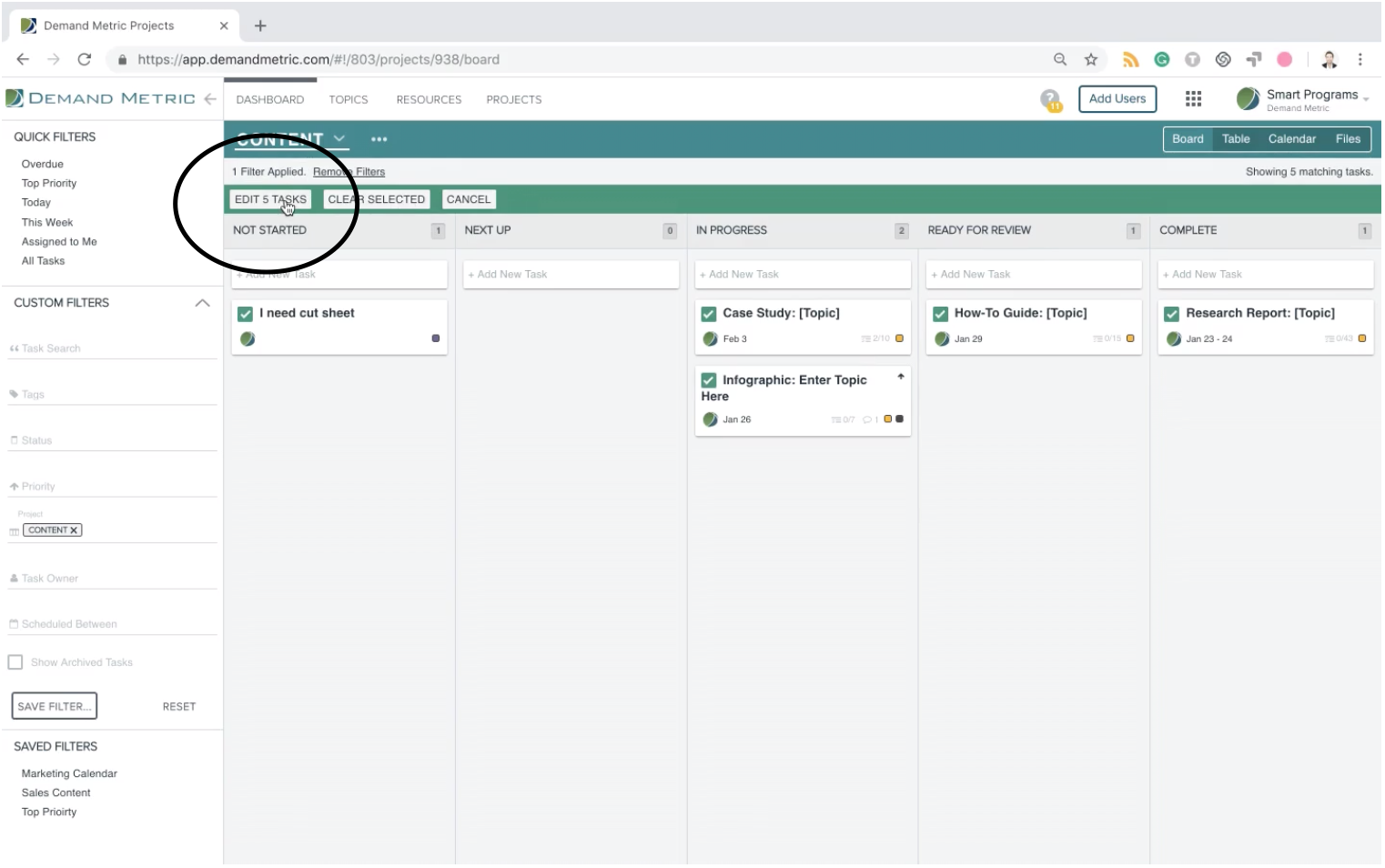 A new box will pop up where you can make changes to the status, priority, project, tags, schedule, the assigned user and the state. Click on Update Assigned To, and choose the person who will be taking over the project. Simply click the big "Update" button to lock it in.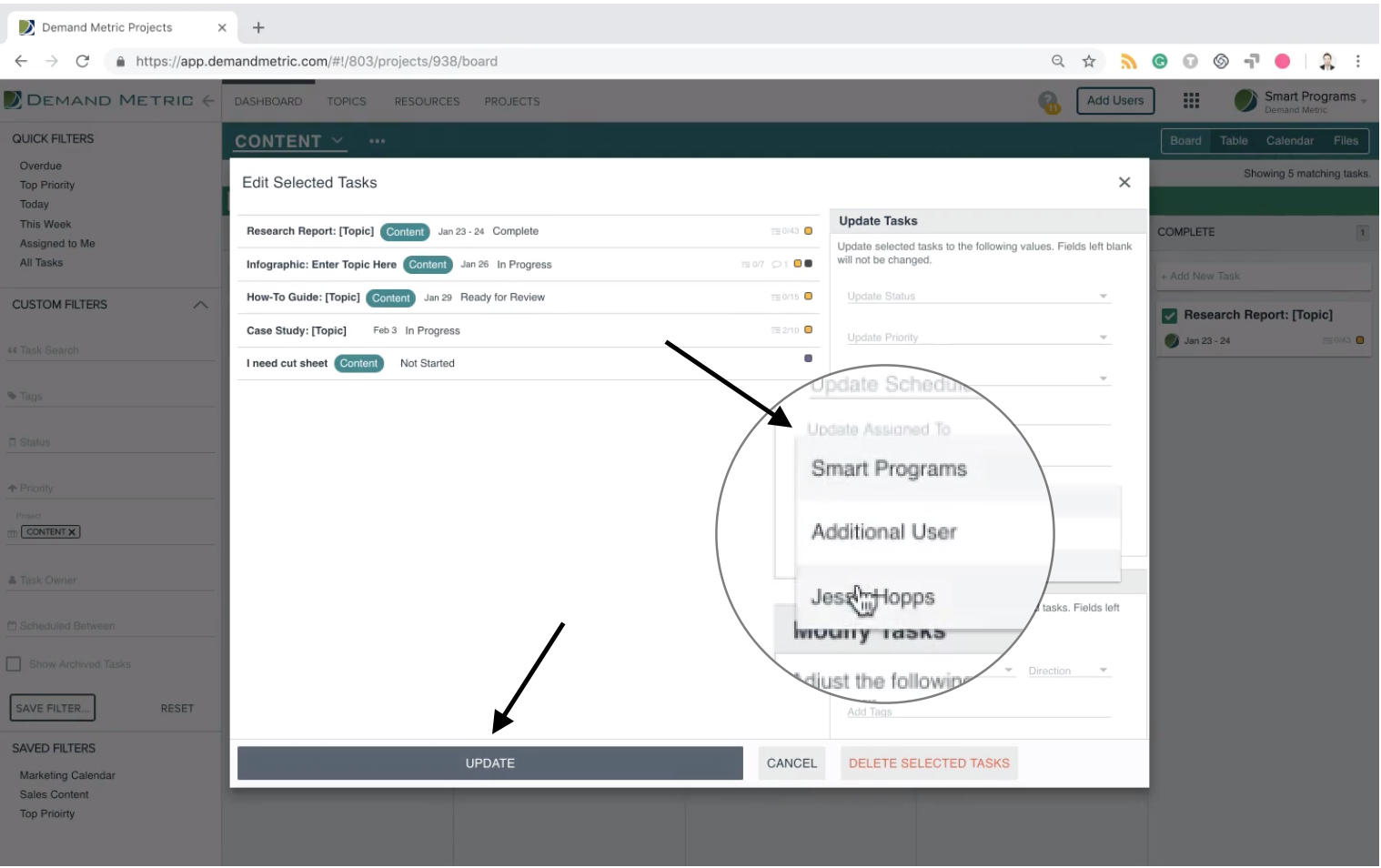 Back in the dashboard view, you'll see your co-workers face on all the tasks that you've re-assigned - way to delegate!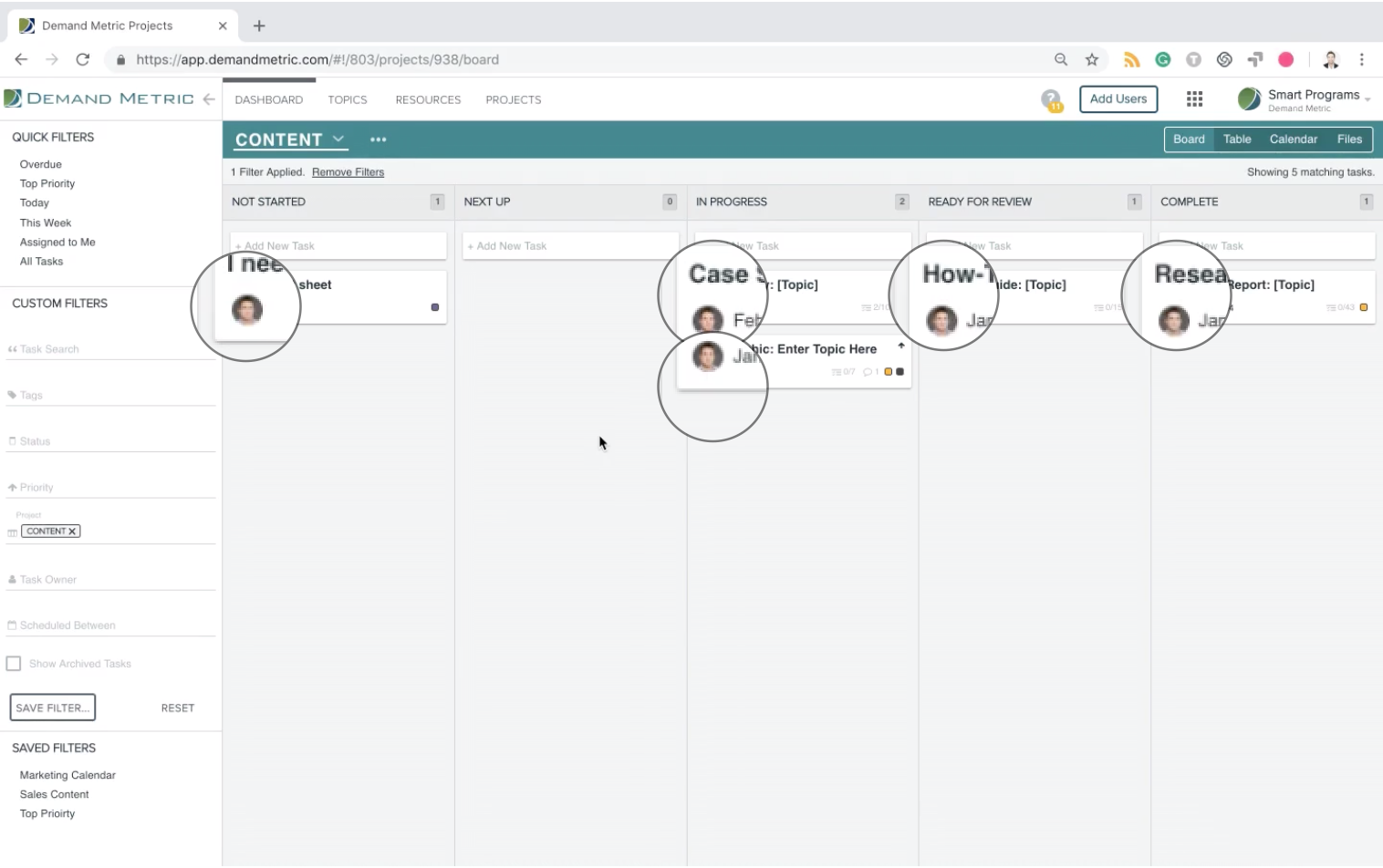 With all the projects you have on the go, it's time for your team to get to work. Learn how to assign users to projects.