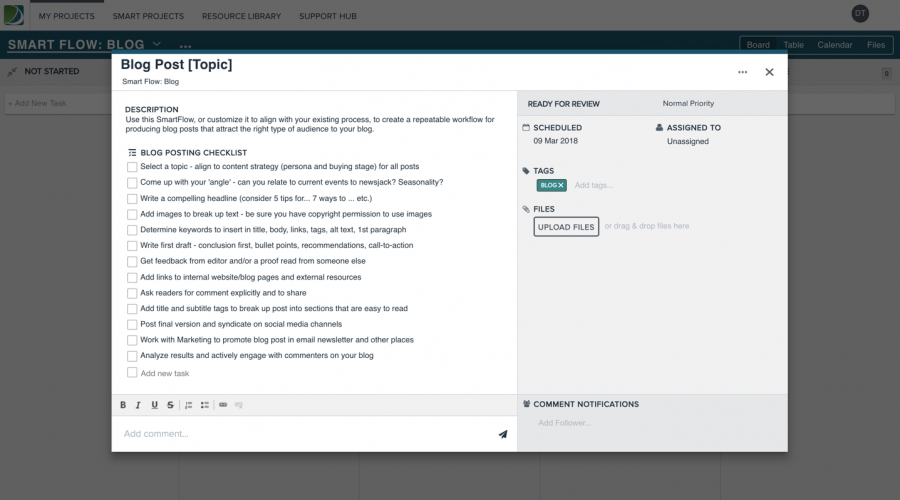 Use this workflow template to develop engaging blog posts for your target audience.
Follow this simple, step-by-step, playbook to create an effective blogging plan and produce engaging content to support your marketing goals.
Use this modern blogging framework to define the activities required to successfully create, plan and execute a business blogging plan.
Our Blogging for Business Smart Project will guide you through the steps to set up and maintain a blog that drives engagement and leads for your organization.  This project plan contains over 25 resources including training courses, playbooks, frameworks, how-to guides, tools, templates, and webinars.
This report presents the findings of our Inbound Marketing research, providing all marketers with a useful set of benchmarks to compare their use of these approaches.