About Us - A Brief History of Demand Metric
Demand Metric is a global marketing research & advisory firm serving a membership community of over 35,000 marketing professionals, CEOs, and business owners with advisory services, custom research & benchmarking reports, vendor studies, consulting methodologies, training, and a library of 500+ practical tools and templates. 
Using Demand Metric resources, members complete projects faster and with greater confidence, boosting respect for the marketing team and making it easier to justify needed resources. Our 1,000+ corporate clients range from start-ups to consulting firms to members of the Global 1000.
Watch this short video to learn more about Demand Metric and how we can help you: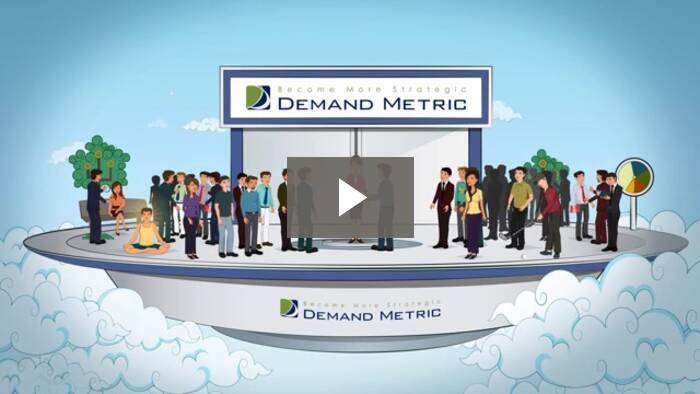 We're 7 years old this year. Here's a history of our key milestones:
Founder & CEO Jesse Hopps finishes university in London, Canada and manages to land a job at super fast-growing Info-Tech Research Group.
1999
2004
Jesse quits Info-Tech after 5 years of service, but before leaving learns the value of solid information, tools, and advice for busy decision-makers.
Demand Metric is incorporated on a non-existent budget and 6 days of cold calling nets us our first customer. Woohoo! Party time!
2006
2007
We convince 4 friends to move to Vancouver and live/work in a 1000 sq. ft. loft while getting the business off the ground. Great idea in concept…
Certain that we could deliver more value with a robust tool-kit & new website, recently appointed Chief Analyst, John Follett, starts cranking out templates based on client needs.
2007
2008
Operations are going well, so we open a second live/work space in Toronto and keep the pedal to the metal. We celebrate our 100th member.
Our bank of tools & templates reaches 250 and we land some big clients like Toshiba, VeriSign and Kraft Foods.
2009
2010
We partner with the American Marketing Association, HubSpot, Aberdeen Group and others to help us get our content out to the world and add value to our growing base of 5,000+ members.
We produce our first Consulting Methodology and celebrate our 5th year anniversary as a company.  As many members need help using our content, we launch our professional services division.
2011
2012
We partner with the AIPMM to get our Product Management tools ProdBOK certified, and continue to add new methodologies to our offering. We also launch our new website, do a total refresh and update of all of our content, and get our new Training Workshops off the ground. Our membership hits 25,000 members.
DM University is established to provide practical, online training courses and workshops for Marketers. Our social community is launched and we build our Senior Analyst Network and Research Diretor Dream Team to connect members with experts.  Community grows to 38,000 members, including over 1,200 corporate clients. Our Founder & CEO is nominated for Ernst & Young's Entrepreneur of the Year Award.  Benchmark studies are launched to provide members with primary research insights, and we launch Demand Metric Europe and Africa.
2013